Students within American University Black Affinity Housing said that the program is essential for fostering community among Black students, but there is room for improvement. 
Junior Michael Brown lived in Black Affinity Housing during the 2021-2022 school year. He said it provides a space for students to feel comfortable and safe in college. 
"As a Black person myself, the fear, I think, for any person who's not white themselves, coming to a predominant white institution is definitely a little scary, especially just going to college in general," Brown said. "So having these spaces like Black community housing exist, and being open to Black students, I think is incredibly helpful." 
Black Affinity Housing started in the Fall of 2021, according to the Housing & Residence Life website. As the program, located in Roper Hall, is finishing its second year, students in the program say they recognize what is essential to the program, how issues like accessibility and facilities could be improved on and how the program could be expanded. 
Director for the Center for Diversity and Inclusion Robin Adams said Black Affinity Housing aims to focus on students' voices and what they wished for the housing community. 
"Affinity housing was identified as an initiative by students. So it was very student driven, it's been student centered," Adams said. "And it has been a labor of love for our student committee members of our student communities who are now alumni."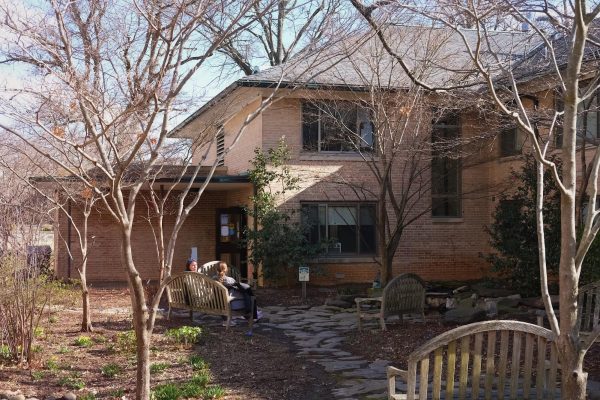 According to a 2020 AWOL article, the Center for Diversity and Inclusion at AU helped create Black Affinity Housing. Adams said their goal was to create an environment where Black students could find other students with similar experiences. 
"We are looking for meaningful relationships and a way to connect with fellow community members," Adams said. "And really, that affinity housing would be a space for students to connect across identity and community and the things that were important to them." 
Dialogue and Diversity Programs Community Director Kendall Tate said Black Affinity Housing holds cultural events for the approximately 50 students who live in Roper Hall. The events are used to promote care and embrace your true self, Tate said. 
Tate said some of the events that are held for students at Roper Hall include those that target stress and are strategically held during midterm season. 
"We partnered with the Center for Wellbeing and Psychological Services to offer a Black self care workshop last semester," Tate said. "We also do things with some intention as our students go through midterms, such as opening a tab at The Bridge for them to be able to get a free item of their choice during midterms to better support them." 
Associate Director for Student Equity, Access and Retention with CDI Quintenilla Merriweather said that one of the important factors within Black Affinity Housing is the ability to be your authentic self in a world where that is not common for Black people. 
"Within the fabric of our BIPOC culture, this idea of code switching comes up where you have to switch up how you act in certain spaces," Merriweather said. "The ability to have a home that you cultivate in which you don't have to constantly think how am I going to show up in this space, in which you can be authentic." 
Both Brown and Junior Gifty Boanoh said Black Affinity Housing has allowed black students to feel comfortable. However, Boanoh said factors still need to be addressed to better support the community. 
"The oven was just fixed, it was broken since last year," said Boanoh, current Black Affinity Housing resident and former resident assistant. "With the resources AU has, it seems almost not understandable as to why something as simple as the oven door can't be fixed, especially in a space where there is only one facility in the entire building." 
Brown said accessibility for residents in Roper Hall is very limited since there are no elevators in the two-story hall. Boanoh said that it was difficult to get down to the first floor when she lived on the second floor with a leg injury. 
"There was a time where there was a fire drill," Boanoh said. "You always take the fire alarm seriously, so I was literally sitting down and rolling down the steps. And then as soon as I got down it was done."
Accessibility has been a point taken into consideration in Roper Hall, Tate said. There are accommodations made to those who may need it before moving in, and also within the facility itself, Tate said. 
"Roper Hall does have ADA accessible interior and exterior entry doors, as well as ADA restrooms to make it fully more accessible," Tate said. 
However, for those who live on the second floor and happen to get injured, there are no accommodations, especially related to the use of bathrooms. Boanoh said the only support is through friends. 
"My foot was stuck in between the stalls," Boanoh said. "I had to grab onto something because my leg wouldn't bend because of the cast."
Boanoh said that a possible solution could be renovating certain parts of Roper Hall, as the university is renovating other dorms.
 "Considering the fact that [the university] is renovating Leonard Hall, given the repairs needed, I don't think it would take as much resources to renovate Roper Hall," Boanoh said.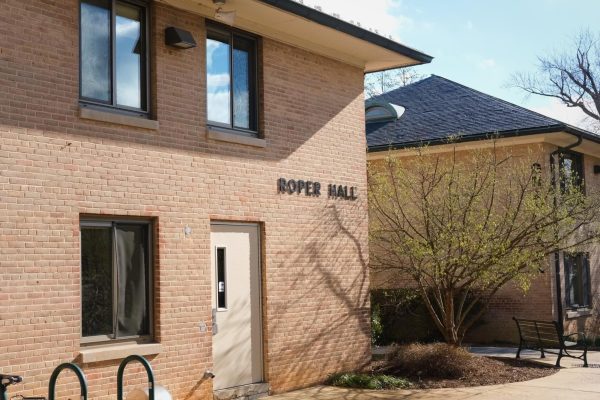 Adams said that the university has objectives to improve Black Affinity Housing. 
"Some of the things that we have talked about was a stronger advisory group, as a whole, for affinity initiatives," Adams said. "Looking at ways by which we can also engage affinity housing and community. And then we also have talked about as affinity housing continues to grow, where it should be located." 
Adams said that AU aims to create similar spaces for other minorities, given the success of Black Affinity Housing. 
"Within the broad vision, it was for us to have more and is for us to have more affinity housing," Adams said. "However, ensuring the well being of the first affinity house as well as our student community across the board." 
Brown said the creation of Black Affinity Housing is a great step toward creating diverse environments for other groups. 
"If there are other diverse groups, we definitely need that type of community," Brown said. "I think it's 100% necessary. And if it starts with us, I'm happy about it." 
There has been some national controversy about Black Affinity spaces, such as at California State Los Angeles, where some criticized Black Affinity Housing, calling it "segregated housing." 
"Those who have issues with specific spaces being made for Black people, people of color, nothing has been taken away from you," Brown said. "But we're now offering this thing to Black students who have never gotten the same opportunity, where more often than not those who are complaining about it, they've always had some spaces for themselves. Especially when it's one of the smallest dorms on campus."
Boanoh said that because society states white as the norm, Black people must reevaluate how they behave and how the majority might perceive it.
"A lot of Black students have to be hypervigilant, how they walk, how they maneuver in white spaces," Boanoh said. "Because it can be misconstrued. And so, Black people don't have the privilege to not think about these things. If someone's response is that [Black Affinity Housing] is controversial, they should be told that they are controversial. Because if you don't make a choice to help people who need help, then truthfully, how woke are you?"