Mental Health Crises Spark a Call to Improve AU's Counseling Services
At AU's Counseling Center, long-term care for a few is sacrificed for short-term care for many
This story originally appeared in AWOL's Spring 2020 magazine. See the full magazine here.
Elyssa Dalaker, a sophomore at American University, criticized the university's handling of mental health crises on campus in a Facebook post in October 2019.
"American University's administration does not care about the mental health crisis on campus," Dalaker wrote.
Dalaker wrote in the post about how she had witnessed two suicide attempts in dorms on campus and how they were handled, including stories about crisis response from the AU Police Department. Dalaker ended the post by requesting students share their own experiences. 
The post was published roughly a month after a video of an AU student being carried out of her university apartment by AUPD during a mental health wellness check went viral and sparked outrage on social media.
Student demand for mental health services on campus doubled within the past 10 years, according to Daniel Birichi, staff clinician at AU's Counseling Center.
The center currently offers six to eight free counseling sessions per year for any student in need. Once these sessions have been used, the center's policy is to refer students to counselors outside AU. 
As for AUPD wellness checks, University spokespeople said their officers were well-prepared for managing mental health crises.
"All our systems are built for early identification," said Traci Callandrillo, assistant vice president of Campus Life. "Our AUPD officers are specially trained."
She conceded that not every officer is trained for early identification, but they have the opportunity to receive training. Calandrillo also said that AUPD has at least one officer on a shift who is trained from a Crisis Intervention Team model.
During the CIT program, AUPD officers learn about mental illness and de-escalation techniques like reducing distress. They are encouraged to connect individuals in crisis with available resources such as the Counseling Center as well as those they already have relationships with, including friends or family members.
While the Counseling Center is involved in training AUPD officers, according to Executive Director of the Counseling Center Jeffrey Volkmann, they do not run it. Volkmann said that counselors from the center can only operate within the confines of a space where confidentiality is ensured, so they cannot be present in a residence hall to respond to a crisis such as in the situations Dalaker witnessed. AUPD handles the majority of hospitalizations for students.
The Counseling Center increased the number of initial consultations in 2019 by about one hundred since the previous year, according to Volkmann. Forty percent of individuals are seen for initial consultations within under five days, and over half get an appointment within ten days.  
However, some initial consultations are not attended by students. As a result, these slots cannot be filled by other students in need. This was an issue mentioned in a Jan. 26 campus-wide email sent out by Fanta Aw, Vice President of Campus Life.
"Don't no-show your appointments, because you're wasting a resource that other people could use," said Callandrillo. "The biggest impact on the amount of waiting time that people have is the unused sessions that we can't fill."
Students have struggled to find ways to cope after their six to eight sessions with the center have elapsed. 
"My biggest thing is the six to eight limit," said Cassandra Moore, a senior and director for the Center for Advocacy and Student Equity, an organization that recommends resources to students to help them with alleged conduct violations. "I'm sure there are other aspects that could be addressed, like more staff, more availability for counselors there." 
The Counseling Center has seven full-time counselors and a case manager, as of this past year. Coupled with the small physical space the center occupies, it is difficult to bring in more clinicians when there is nowhere to put them. 
"Basically what we try to do as much as possible is make data-driven decisions," said Volkmann. "It's kind of like, we have a finite amount of food to feed the whole campus and we do our best with what we have."
These decisions include the cap on free counseling sessions. Years ago, everyone at AU had unlimited sessions, and students that made appointments earlier in the year received a disproportionate number of appointments, according to Volkmann. This is why the center now attempts to strike a balance between serving a large portion of the student body by limiting the number of sessions.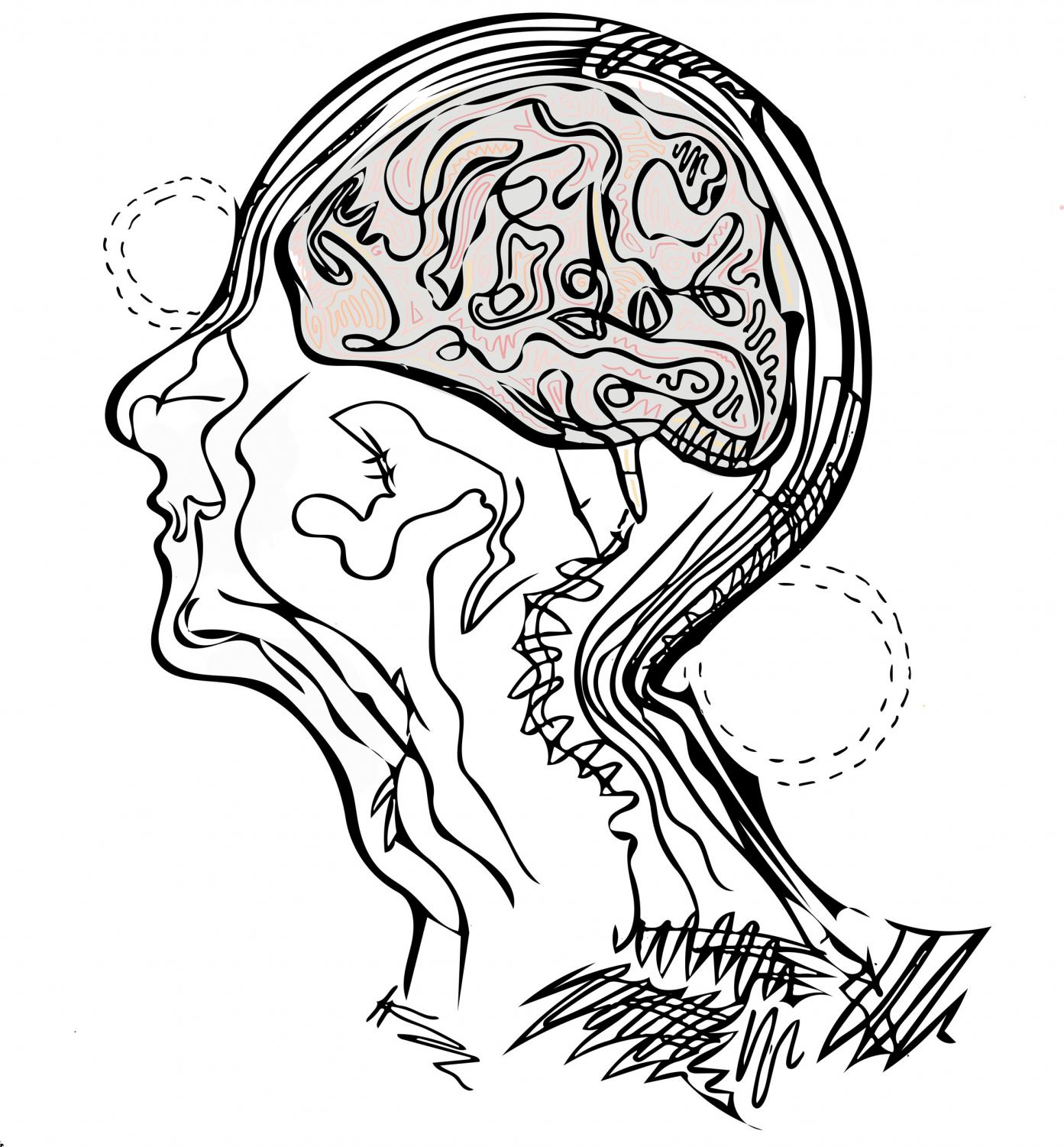 "There's something called the dose response effect. This is true for all medicine," said Callandrillo. "What's the point where a person's response … in this case, therapy, is starting to kick in? We're really trying to drill it down to what's the number of sessions that is going to be maximizing for our community."
In answering this, the center follows the principles of the "dose-response effect," which states there is little difference in the effectiveness of eight therapy sessions versus 16 sessions. The center could offer unlimited treatment, but patients might not all receive the same chance to reach that point of recovery because resources are limited.
"We were trying to determine what's the most we could give and still give a lot to other students," said Volkmann, citing the Collegiate Mental Health Association's assessment of the dose-response effect. "If you look at nine sessions, that's how much people improve. And if you look at 19 sessions, it's pretty similar."
"I would say if someone is going through a period of trauma, a short-term sort of thing … the eight week period would be sufficient," said senior Ryan Marsan while recounting his own experience at the Counseling Center as a first-year. "After that eight weeks, I felt a lot better," 
Still, Marsan said he felt that for counseling to be truly beneficial to people it has to be an ongoing process. 
"The negative of the short-term is that the individual person can feel that they're not getting enough," explained Nathaniel Herr, associate professor of psychology at AU. "The positive is that there's more spots for more people who need help." 
The Student Advisory Council to the President's Council on Diversity and Inclusion and the Student Government hosted a "Listening Session" for students to address these issues before Counseling Center and Campus Life staff members in November. A follow-up event called "A Conversation Over Lunch" was hosted in December. 
"I think the Listening Session was maybe effective because I noticed that a couple of the faculty in the room were kind of surprised that there were so many people who attempted suicide," said Olivia Loibner, a sophomore student who attended the first session. "I think that there were more people in the room who hadn't shared that they had tried."
The center is starting with a new system called "Question Persuade Refer" that will train faculty and students on handling mental health crises. This program will hopefully help those, like Dalaker, who find themselves in difficult situations to take the right course of action.  
"Like CPR, you're trying to keep the person alive until the experts arrive," described Volkmann. "The challenges that the university's facing about mental health can't just be solved by the Counseling Center, but if we have a community approach to mental health, then things will get a little better for students."
A mix of short and long-term counseling and psychiatric visits would be ideal in order for the center to meet the needs of students, according to Herr. The challenge is that providing mental health care to thousands of individuals would be costly.
Dalaker said that she reached out to AU president Sylvia Burwell regarding her experiences.
"I just got a generic half-page response from the President's office saying, 'We care about our students.'" Dalaker said. "The ironic part is the last line. 'If you need any help, call our Counseling Center.'" 
Students can contact Natalie Rusch, director of clinical services, or Jeffrey Volkmann, executive director at the Counseling Center to provide constructive feedback on their services.
EDIT: An earlier version of the story stated that the Counseling Center is not involved with training AUPD, when they do.