Advocate: Being a college "sugar baby" not so sweet
Laura Ramirez walked into a room full of other young women at a New York City conference in April 2015. College-aged women were all sharing tips about how to make more money and better connections.
Unlike those women, Ramirez was undercover.
"I'm a feminist, meaning every system that exploits the vulnerabilities of young women and girls is something that I am opposed to. And a lot of those things came out in that experience," Ramirez said.
Ramirez, program coordinator for Coalition Against Trafficking in Women, was at a conference about SeekingArrangement, a website that allows college-aged women to meet wealthy men or "sugar daddies." The website advertises a way to find "mutually beneficial relationships."
Students at American University, like junior Ariana, who will be identified by her first name due to fear of repercussions with her job in public schools, use SeekingArrangement to financially support themselves. Ariana knows "sugar dating" can be dangerous, but used safety precautions when she went on dates.
Ariana carried a knife with her on every date and every date was in a public place. Others interviewed said they created fake names, hid their faces in photos and brought friends with them on their dates.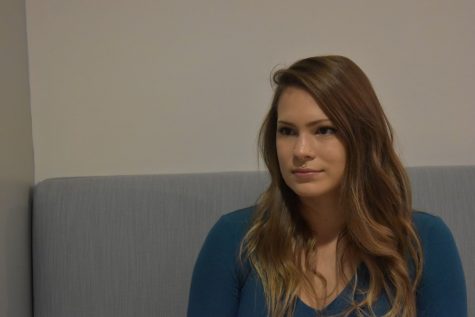 When looking to join SeekingArrangement, it asks if the user is looking for someone with "success and wealth" or "looks and charm." Sugar daddy profiles include their annual income, marriage status and how many children they have.
Nama O'Donnell, in her research at California State University Stanislaus' Department of Psychology, wrote that media representations of sugar dating websites have been "generally positive."
"Sugar dating is posed as a safe and easy alternative to trying to balance school and working one or more part-time jobs," O'Donnell wrote in 2018.
Ramirez fears there are dangers that students may not know about.  Ramirez found SeekingArrangement when she noticed that women who were posted on Backpage, a website that was seized by the FBI for facilitating prostitution, were also using SeekingArrangement. She also saw cases where women were raped by their sugar daddies.
____________________________________________________________________________________
"They say, verbatim, 'I'm going to get what I paid for,'" Ramirez said of some sugar daddies. "So what this is is another vein of the sex trade that manifests in men with power and money exploiting young vulnerable women."
____________________________________________________________________________________
Universities and law enforcement agencies nationwide are beginning to take notice of the threats of "sugaring" sites.
Despite knowing the dangers, students like Katherine O'Brien sugar dated to financially support themselves. She said they chose to use these websites over other jobs because they were "quick and easy."
"When it comes to managing my grades well enough to stay at this institution, you don't have a lotta options," said O'Brien, an American University junior who balances a job, internship and school. "With sugaring, if I want $250 instead of $150, I say $250."
SeekingArrangement, which did not respond to five calls and two emails seeking comment, offers a premium account discount for users with college emails. Its subpage, "Sugar Babies University,"  states that users can "say goodbye to debt."
"Traditional ways of getting financial aid to attend college or university can be a nightmare. SeekingArrangement offers students the chance to find open and empowering relationships while also getting help to pay for school and other benefits," its website states.
Maria Rodriguez, who first heard of SeekingArrangement on YouTube and Snapchat, said she judged other women for sugar dating, but saw the appeal when she realized she had $9 to her name.
Rodriguez made her account during lunch with a group of friends, who were all people of color. She said her friends used their ethnicities to get more matches on the site.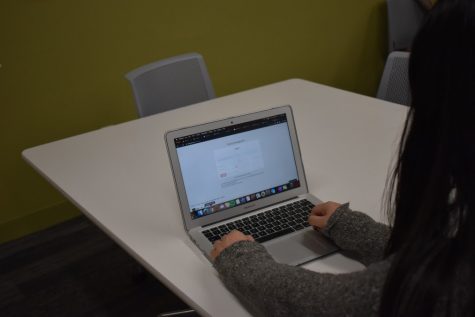 "A lot of white men were on this site and they were looking for a fantasy. I thought 'oh perfect, I'm Latina,'" Rodriguez said.
_____________________________________________________________________________________
The majority of men on the site identify as white, while the majority of women identify as a women of color, according to a Coalition Against Trafficking in Women report. Because of this and how there are less women of color in college, they are more vulnerable to manipulation on the website, said Ramirez.
While some students used the website for finances, others like sophomore Molly Hausman sugar dated differently.
Hausman, who said she enjoys getting sexual attention from older men, first started using Craigslist in high school when she was 16.
"I was always just interested in the attention from it and the fact that it's this idea that someone wants you so much that they'll pay for you," Hausman said.
Hausman eventually stopped when she noticed a decline in her mental health.
_____________________________________________________________________________________
"These guys would look down on you. The safety issues, the shame. That's what really pushed me away from it," Hausman said.
_____________________________________________________________________________________
Ramirez said that she believes sugar dating, no matter the financial benefits, is harming young women.
"At the end of the day, with every sugar baby we create another CEO who looks at female employee and looks at her not as a dignified employee, but as a potential sugar baby," Ramirez said.
UPDATE: We have removed Ariana's last name to best protect her privacy.