Toxic Competition
Explaining AU's Internship Culture
American University shuttles rattle down Nebraska Avenue, covered in pictures of students dressed in sleek business attire adorned with statistics emphasizing that "AU Student's Know Success."
The shuttles, which are now infamous among students as the "Wonk Buses", display facts about the University including one that reads, "90% of AU students have one or more internships before they graduate."
To some students, these statistics act as motivators for success. But to others, like Annemarie Baldassarre, the buses emphasize a toxic cultural problem on campus that prioritizes off-campus internships over other valuable experiences.
Baldassarre, a senior studying business and entertainment, worries that AU students overstress about gaining professional experience in The District.
"I feel like part of it is the pressure," Baldassarre said. "At AU people are like 'oh you need to be this specific person and have all this relevant experience or else you're never going to get hired' when you get out of college, which just isn't true. That's a lie."
According to a 2014 survey conducted by the National Association of Campus Activities (NACA), the percentage of AU students who complete an internship before graduation is nearly 30 percent higher than the national average.
While Baldassarre believes that some of the pressure comes from students who are trying to climb the ladder into politics, she says that the administration plays a role in creating an unhealthy campus atmosphere.
"I think admissions plays a role too, I remember when I toured here, you know, [having an internship] was a big thing," Baldassarre said.
Andrea Felder, the assistant vice provost for the Undergraduate Admissions Office of Enrollment believes that students attend AU for the experiences the nation's capital has to offer, including internships.
Felder, who spent her undergraduate years at the University of North Carolina Chapel Hill, acknowledges that the fast-paced atmosphere of a metropolitan school like AU is not for everyone. An avid sports fan herself, she preferred the atmosphere of a college town where life revolved around Tar Heel basketball.
Still, Felder believes AU attracts students who are looking for the opportunities D.C.'s metropolitan area provides, and says the Admissions department specifically targets yothose individuals with their marketing campaigns.
"I think that's a large draw for students to come to American University," Felder said. "We do specifically market the fact that about 90 percent of you will have some type of internship experience before you graduate."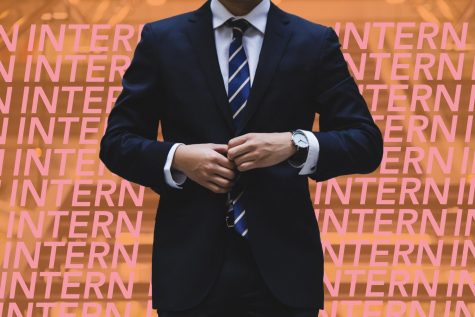 ***
D.C.'s vast opportunities drew Julia Remy, a sophomore on the pre-med track, to AU.
"I think the location of AU and the resources that it has, and the access to the city, especially for science [attracts people to AU]. People very much underestimate D.C. as a science city, " said Julia Remy who is currently interning two and a half days a week at the Center for Disease Control's congressional office.
Remy, who hopes to become a physician's assistant, sees her internship experiences in D.C. as vital to getting a decent job after graduation or getting into a medical school program.
She is part of a growing population of students in the United States who are increasingly tying their post-graduate success to internships.
While Remy admits that there are plenty of on-campus activities in classes and clubs that are important, she says internships open the gates to opportunities that wouldn't exist otherwise.
"One of my friends has interned for the past year at the National Institute of Health," Remy said. "Now they are going to pay off the rest of her student loans and she will have a job for two years after graduation."
For Brian Rowe, the Director of Experiential Education at the Career Center, the networking aspect of internships is one of the reasons they are important to a student's experience.
"You are learning about your interest in the field, but you're also meeting people who are doing it," Rowe said. "Being known as a human being and not just a piece of paper is such an advantage in the job search."
Rowe interacts with students looking for all types of experiences including internships, student teaching, practica and externships. Though he says on-campus experiences, including research and student activities, are important, he believes internships are different because they allow students to apply what they are learning to real-life situations.
"The plus side of an internship is you're going out and you're using what you learn in academics […] and you're applying it in a workplace," Rowe said.
Hannah Campe, a junior majoring in public health and gender studies, said her experience interning for the National Women's Health Network has provided countless opportunities she wouldn't have otherwise.
"I am definitely very stressed out this semester, and I only have time to work, go to class and sleep, but I wouldn't have it any other way because of the opportunities I'm getting," Campe said.
***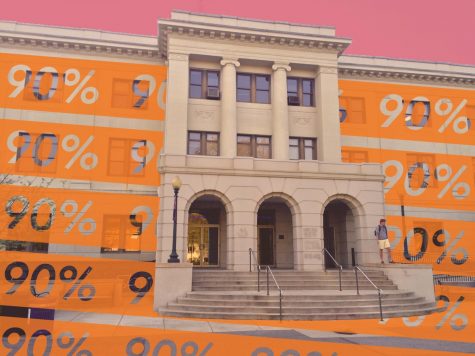 Not all internships are created equally, according to the NACA's 2014 survey.
While nearly half of internships are unpaid, the survey found that students who had an unpaid internship were no more likely to get a job before graduation than students who had not partaken in an internship.
However, students who had taken a paid internship were significantly more likely to have received a job offer before graduation.
"If I'm paying someone I'm investing in them, so I think employers take it more seriously," Rowe said.
Rowe cites other concerns with unpaid internships. When internships are unpaid, Rowe said they tend to exclude applicants that can't afford to take a job with no pay.
"Some students who come from affluent backgrounds are privileged enough to be able to say, 'my family is able to pay my rent all summer, give me money to buy food and clothes'," Rowe said. "Some students need to put food on the table and pay for rent."
Where they can, the Career Center tries to encourage employers to pay their interns at least minimum wage, according to Rowe.
"I put it in terms of how it would benefit them. If you pay them, you are going to get an applicant pool that is more diverse," Rowe said.
Not all companies are able to pay, though.
Remy wanted to experience working for a government agency that dealt with health care policy, but the internship didn't pay.
Every other semester, Remy has held a paying job but decided the CDC experience would be worth it. She assumed she had enough in her savings to take on the financial burden of an unpaid internship, and since says it has been difficult.
"You have to pay for nice work clothes. Luckily our transportation is free but it's really hard not getting any compensation for it," Remy said. "Obviously I would have wanted a paid internship, but it's also the CDC. Other than the Senate, it's really impossible to get any paid government internship."
Eric Hershberg, the director at the Center for Latin American and Latino Studies and a professor in AU's Department of Government, wonders if growing student loan debt and an increased feeling of pressure to get a job directly after graduation are responsible for the rise in the number of students interning.
According to a 2014 NACA Study, 52 percent of college students had an internship in 2007 compared to the 64 percent of college students who had an internship in 2014. At the same time, tuition prices at 4-year private universities surged nearly 15 percent from $27,520 to $31,570.
"Unpaid internships are presented as great opportunities, but a lot of the time it's someone who doesn't want to pay for an employee," said Hershberg, who insists on paying all of the interns in his department.
***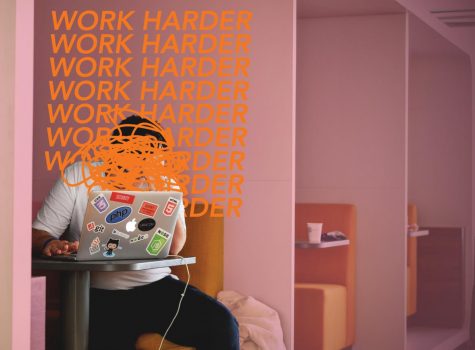 Despite the downsides of unpaid internships, according to the NACA 2014 survey, it is "virtually indisputable" that internships are "positively correlated with an improved chance of getting a full-time job offer."
Generally, Rowe agrees, but he warns not to get too obsessed with internships. To him, there are other experiences that are valuable.
"I often have to tell students to reign it in a little bit," Rowe said. "As director of experiential education, I am not advocating for students to go out and do eight internships in four years. That's too many. You know, I want you to do other things as well."
Rowe acknowledged that, many times, internships at smaller companies provide students with a greater experience.
"It may be a smaller organization doing, say international development work or a smaller think tank," Rowe said. "In those organizations, the intern does a broader amount of work because they have to."
Others, like Hershberg, believe that the emphasis students put on all internships may become detrimental to their education.
"I worry students are too busy to take advantage of the academic offers the University has," Hershberg said. "All the lectures and movie showings, they could be missing out on those experiences too. I think students are stretched too thin because of the internship culture."
Some students, like sophomore Hallie Angelo, who is abroad in Florence, Italy, feel like their non-internship experiences don't mean as much.
"I feel like I'm just goofing off here. I can't put this on my resume so what's the point, other than having a good time?" Angelo said.
However, according to Rowe, studying abroad and participating in on-campus activities allows students to enhance transferable skills like resilience, adaptability and flexibility; all skills he says are essential to future employers.
The main goal, Rowe said, is to have quality experiences throughout college in internships and extracurriculars, not just a large quantity of them.
While this can be a difficult thing to remember at a school where students frequently participate in several internships, Julia Remy said it's all about perspective.
"It's very easy to feel inadequate going to a school like AU, because you're like 'I haven't done a government internship,'" Remy said. "But then you go back home, and no one has done any internships, and you realize it's fine."