Struggling After The Storm
Hurricane Maria's Affect on HIV/AIDS in Puerto Rico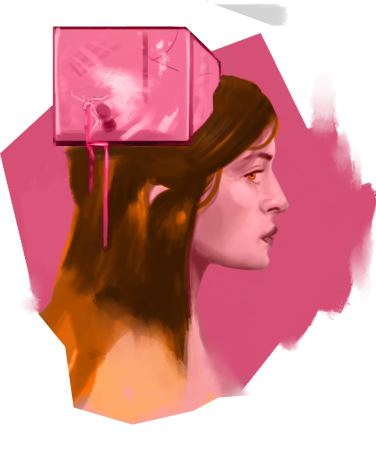 In September 2017, life in Puerto Rico completely changed.
Hurricane Maria, a Category 4 storm with winds up to 155 miles per hour, devastated the island.
Sofía Pérez Semanaz's family, residents of Puerto Rico, experienced the storm firsthand. Pérez Semanaz, a junior at American University, was at school while her family endured the storm.
"[During the storm] my mom was with my brother and they only had one mattress and jugs of water and food in the apartment," Pérez Semanaz said. "After the hurricane, my mom only had access to water from 6:00 a.m. to 6:30 a.m., then from 12:00 p.m. to 12:30 p.m. and then from 6:00 p.m. to 6:30 p.m.."
The storm created a wide range of problems: food and water shortages, hospital and school closures and water-related disease outbreaks such as leptospirosis.
According to the advocacy organization World Vision, approximately 439,000 people in Puerto Rico remain without power as of March 2017. Residents have witnessed their communities destroyed, their streets filled with toxic, polluted waters and their homes damaged.
After the storm, the island's health care system remains in shambles, according to Pérez Semanaz.
Although the storm has passed, the damages are still present and affect the entire population of Puerto Rico, especially those living with HIV/AIDS. People in Puerto Rico living with HIV/AIDS were already vulnerable before the hurricane due to the lack of health resources to aid their illness and the territory's declining economy.
"There was definitely drug shortages and shortages of medical supplies in Puerto Rico after both Hurricane Irma and Maria," Pérez Semanaz said. "They didn't have enough IV fluids and hospitals use IV fluids for everything."
According to the Center for Disease Control and Prevention, there were 22,409 people living with diagnosed HIV in Puerto Rico as of August 2017. These residents now face new obstacles in receiving proper care.
Immediately after the hurricane, many people living with HIV/AIDS in Puerto Rico were unable to access their medication or even leave their homes due to fallen debris, flooding and lack of safe transportation. Many clinics were closed after the storm as well, according to AIDS United Program Manager Julio Fonseca.
Fonseca emphasized how people living with HIV/AIDS have struggled with the aftermath of the storm, especially with serious and rare disease outbreaks like leptospirosis.
"[People with HIV] already have poor immune systems; the destruction and potential diseases from Maria only makes it worse," Fonseca said.
According to AIDS United, Puerto Rico has the highest HIV death rate compared to other US states and territories. Additionally, the 20th Annual United States Conference on AIDS in September 2017 revealed that Puerto Rico is the location of 44 percent of all new HIV/AIDS cases in the US states or territories. These statistics were calculated before Hurricane Maria.
The storm devastated the infrastructure of vital clinics and organizations that provide direct services to those living with HIV/AIDS. These services include HIV testing, vital medicine to prevent HIV from progressing to AIDS and both PREP and PEP shots, according to Fonseca.
"Our clinics tried to provide the most quality services to people living with HIV, despite the stigma here," said Rosaura López-Fontánez, Executive Director of Puerto Rico Community Network for Clinical Research on AIDS. "After the hurricane, we lost so many resources and did not have any funding to restore them."
The organization lost over $250,000 in equipment, medicine and other lost supplies due to Hurricane Maria.
"We, fortunately, were able to reopen a week after the storm," López-Fontánez said. "Our clients were able to receive their medications thanks to Caridad, a local pharmacy business. Our electricity comes and goes though."
Those living outside of the capital of San Juan faced greater difficulty accessing medication and other care after the storm. Many organizations, such as the Permanent Assembly of People Infected and Affected with HIV/AIDS in Puerto Rico (APPIA), prioritized relinking patients to their health care.
Ivette González who works for APPIA told the Washington Blade that many of the clients and people she works with still do not have electricity and water to this day. This makes it increasingly difficult to adhere to their medication regimen.
Hospitals were also severely damaged by the storms. Five months later, Ryder Memorial Hospital in Humacao, the region of the island that was hit the hardest Hurricane Maria, is running at 25 percent of its normal capacity. The majority of the services offered are now only emergency or primary care services.
"The storm hit Ryder Memorial when it was a category 5 […] it was probably the hospital that suffered the most from the storm," said Jaime Pla Cortes, executive director of Puerto Rico Community Network for Clinical Research on AIDS.
Cortes explained that Ryder Memorial Hospital, which usually has 165 beds for inpatient services, now has only 40 beds, which are all full.
"Repairs may cost up to $24 million to fix this one hospital," Cortes said. "Residents are having trouble getting access to the services they used to, especially on this side of the island for people with HIV."
According to FEMA response to Hurricane Maria in Puerto Rico was a third of the FEMA response to Hurricane Harvey in Texas. FEMA recorded that 31,000 people from the agency, as well as other federal agencies and the National Guard were deployed to Texas alone. On the other hand, FEMA recorded 10,000 people were deployed to Puerto Rico.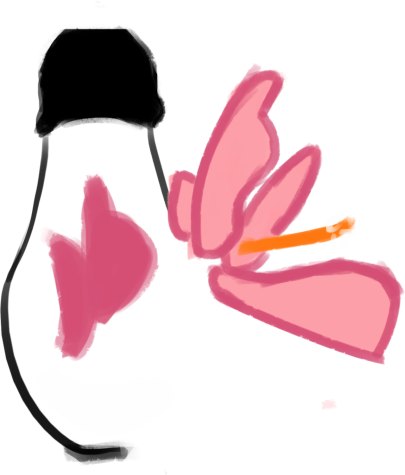 "It shocked me that the response was slow…as if the health and safety of Puerto Rican people was not an urgent concern after the storm," Fonseca said.
Forty military helicopters were sent to the territory to provide food, water and other basic necessities, Cortes said. Healthcare access was not a priority at this time.
In they days after the hurricane, Puerto Rican authorities requested $94 billion from Congress to cover the damages from the storm. Congress approved only $5 billion in October 2017.
"We need to determine how to improve hospital infrastructure so they can withstand serious disasters like Maria. From this, we also need to find a way to secure permanent reimbursement from the federal government for this," Cortes said.
Other organizations, such as AIDS United, have prompted change in other ways as the federal government did not urgently act.
"Our organization really wants to support those living with HIV/AIDS, especially in a region that already lacks adequate health resources," Fonseca said. "This crisis is so much more than safe sex…it's about helping vulnerable people who just had their hometowns destroyed; it's about providing access to preventive medicine when the hospitals and clinics are shut down."
AIDS Healthcare United collaborated with the San Juan local government to provide generators and other supplies to HIV/AIDS clinics and the homes of people living with HIV/AIDS. They also participated in relief efforts by providing food and drinking water to local residents.
Hurricane Maria exacerbated the existing HIV epidemic in Puerto Rico and other serious problems.
"Maria did cause a lot of disaster, but a lot of this disaster already existed." López-Fontánez said."The storm pulled back the veil on all of the problems in Puerto Rico."
As Puerto Rico looks toward the future, residents hope for the best as they cope with the aftermath of natural disasters that have hit their home.
"I am positive that Puerto Rico will become stronger," Pérez Semanaz said. "We just have to work with each other to make sure everyone has the access to healthcare they need."
___________
Puerto Rico's HIV/AIDS service organizations continue to seek donations and monetary contributions to help serve their clients and address repairs from the storm's damage.
These organizations include AIDS Healthcare Foundation, Bill's Kitchen, Pacientes de Sida Pro Política Sana (AIDS Patients of Health Policy) and PR CoNCRA.
About the Writer
Taylor Sabol, Managing Editor
I'm a Senior majoring in Public Health. My areas of interest include health equity, housing access, and criminal justice reform. I have always been a writer...