The Lost City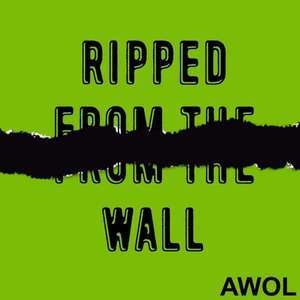 The following is an abridged version of this semester's episode of Ripped From the Wall, AWOL's investigative news podcast. To listen to the full version of the story, including additional interviews and narration, you can listen to the audio file below, find it on Spotify, or download it wherever you find podcasts.
This semester, Ripped from the Wall dove into the story of Reno, the lost city that Fort Reno Park and Alice Deal Middle School in Tenleytown were built on in the mid 1900s. The story of what happened to this primarily Black community is one that embodies the hidden violences of Washington's development.
Neil Flanagan, a scholar on Ward 3's history, said Reno began as a former slave plantation that was sold off in parts until it became a small farming community. Black farmers formed a community in the area. A small group of wealthy African Americans moved there later on, bringing connections and more legal power. But as white suburbs rose up around Reno, the people moving there wanted neighborhoods without Black people.
A group of white landowners convened in February 1924 and decided to clear Reno. They were backed by the Chevy Chase Land Company, a major landowner and patron of Frederick Law Olmstead, Jr., the architect who designed American University's campus. A prominent African American lawyer named James Neil fought back.
"He's able to successfully expose what a farce these plans are," said Flanagan.
Neil started to lose when the same group of landowners were able to get small projects approved for funding, and stipulated that those projects had to be built in Reno. From there, the community was slowly cleared as developers bought up land.
Flanagan said that while it's important to know about the racist actions taken against Reno, the specific violence is not the point.
"It's really important to understand not just that but what was lost and the complexity of that community," he said.
James Fisher spoke October 23 at a rally for affordable housing, where he told the story of how his family's land was taken. Fisher's grandfather is Captain George Pointer, the last superintendent of the Potomac Canal Company at Great Falls. Pointer was born into slavery and bought his own freedom when he was 18.
Pointer bought land in Northwest Washington that remained in his family for decades. But as white families moved to the area, developers started to create white only neighborhoods. The federal government used eminent domain to buy Pointer's land in the 1920s to build a school for white children.
"The taking of that land destroyed my family," said Pointer.
Fisher campaigned for the renaming of the park where his ancestor's land used to be: it's now Lafayette Pointer Park instead of Lafayette Park. But the remains of the cottage where Pointer lived were destroyed, because the area was a popular spot for canoeing.
The systematic displacement of Black communities in Washington has deep psychological effects, said Professor Charles Jermaine Jones, who teaches English at AU. He also said these mental effects are tied to legacies of slavery.
"There's a mindset of not belonging." Jones said. "And gentrification is a reminder of that not belonging."
Some Washington residents today are fighting for housing justice. At the rally where Fisher spoke, students from Woodrow Wilson High School campaigned for affordable housing in Ward 3.
"We need to raise awareness about Reno," said Salif Bumbaugh, a senior at the school. "It's a large neighborhood that was dismantled and residents have no idea."