Ripped From the Wall: Episode 2, The Firing of Will Mascaro
Hang on for a minute...we're trying to find some more stories you might like.
In this week's episode of Ripped from the Wall, Katya Podkovyroff Lewis and I dug into the most recent American University Student Government (AUSG) scandal. On Oct. 31, Will Mascaro, director of the Center for Advocacy and Student Equity, was fired for alleged misuse of student activity funds. The executive board of AUSG, led by student body President Taylor Dumpson, fired Mascaro after determining that he misused the funds. The day after the news broke of Mascaro's firing, many students on campus decided to take action to reinstate him.
Podkovyroff Lewis sat down with Mascaro to talk about the details of his firing. They talked about his original involvement in Student Government, his transition to CASE Director and the organization as a whole and, eventually, dissected his case. Through this interview, we got an inside look into Mascaro's role in standing up for students who traditionally have not had a voice.
I had the opportunity to attend the AUSG senate hearing for the reinstatement of Mascaro. At the hearing, I talked to students about why they decided to attend the hearing and their thoughts on the firing in general. The room was packed full of students, a rarity for a Wednesday night senate hearing, and all were energetic and loud in their opinions.
During the public comment section of the hearing, multiple speakers testified to Mascaro's strong involvement on campus and in the individual cases of students through his work as an advocate in CASE. The tone was clear: the students were not happy that Mascaro lost his position over a misunderstanding.
Through a mix of Mascaro's interview, clips of the Senate hearing and commentary from Podkovyroff Lewis and I, we tell the story of the week-long saga of Will Mascaro versus the AUSG executive board.
Embed not working? You can listen to the episode on SoundCloud.
Tune in, listen closely, and speak up. Do you have a story you want us to investigate? Email us at [email protected]
About the Writers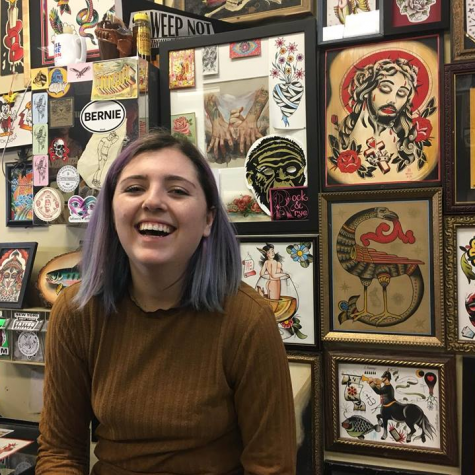 Maddi Cole, Podcaster
I am a rising junior studying Political Science and Communication Studies. My areas of interest are absolutely anything related to food (specifically ramen and tacos), coffee, feminism, politics, and podcasts.
I am a loud and proud Texan who loves to get into political debates and eat absurd quantities of tacos. I listen to way too many podcasts and am very proud to have been on AWOL's very first podcast team to create Ripped from the Wall.
I have always been drawn to gutsy journalism that takes risks, especially when it comes to politics. I want to use journalism to tell true stories that refuse to stay quiet and push readers to take action. I will be studying abroad in Brussels in the fall, but look forward to podcasting away in the spring!
Fun fact: I have been drinking coffee on a daily basis since I was 4, and it sure did not stunt my growth.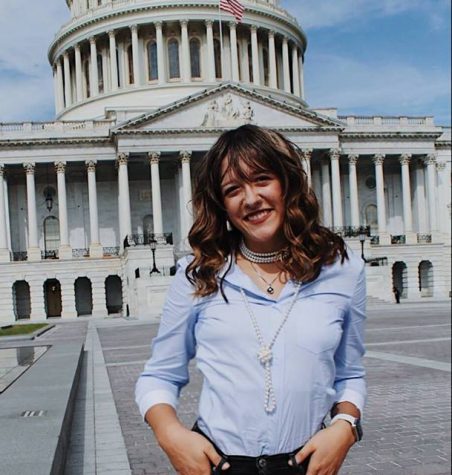 Katya Podkovyroff Lewis, PR Director
I'm a senior studying Journalism and International Studies. My areas of interest include environmental sustainability, international development, public health, culture, and science news. I have always been intrigued by the way the world works and how so many factors can encompass an entire individual's point of view. Everything and everyone has a story; it's exciting to know that I could tell those stories.
I started writing as a creative outlet when my grandmother sent me my first journal prior to starting first grade. I inherited my mom's affection for reading and my dad's eye for design. A handful of my favorite (ever changing) books are Wuthering Heights, Great Expectations, A Passage to India, "modern" poetry beyond rupi kaur (although she is an amazing writer) and of course anything written by my queen, Anne Sexton.  Finally, I have an insatiable need for travel and if you continue to my fun fact, you'll know why.
Fun fact? I'm almost 20 years old and still trying to figure out my hometown: I was born in Germany, I'm a French-American Citizen, my first language was Greek, graduated from a high school in Tennessee, and currently live in D.C., so you could say I'm having an identity crisis but if you have any overwhelming opinions on the matter let me know!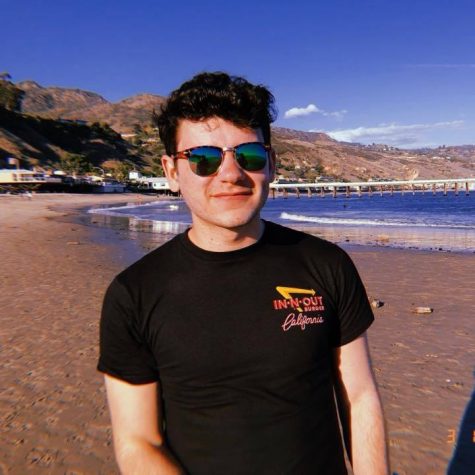 Zach Vallese, Multimedia Director
I'm a Junior majoring in Journalism and my area of interest is Podcasting. I was drawn to journalism because I want to tell stories that change the world. So that's what I'm doing. Through videos and podcasts, I want to tell these stories that can entertain, inspire, and cause social change.
Fun fact? I've been arrested on a train.