Ripped From the Wall: Episode 2, The Firing of Will Mascaro
In this week's episode of Ripped from the Wall, Katya Podkovyroff Lewis and I dug into the most recent American University Student Government (AUSG) scandal. On Oct. 31, Will Mascaro, director of the Center for Advocacy and Student Equity, was fired for alleged misuse of student activity funds. The executive board of AUSG, led by student body President Taylor Dumpson, fired Mascaro after determining that he misused the funds. The day after the news broke of Mascaro's firing, many students on campus decided to take action to reinstate him.
Podkovyroff Lewis sat down with Mascaro to talk about the details of his firing. They talked about his original involvement in Student Government, his transition to CASE Director and the organization as a whole and, eventually, dissected his case. Through this interview, we got an inside look into Mascaro's role in standing up for students who traditionally have not had a voice.
I had the opportunity to attend the AUSG senate hearing for the reinstatement of Mascaro. At the hearing, I talked to students about why they decided to attend the hearing and their thoughts on the firing in general. The room was packed full of students, a rarity for a Wednesday night senate hearing, and all were energetic and loud in their opinions.
During the public comment section of the hearing, multiple speakers testified to Mascaro's strong involvement on campus and in the individual cases of students through his work as an advocate in CASE. The tone was clear: the students were not happy that Mascaro lost his position over a misunderstanding.
Through a mix of Mascaro's interview, clips of the Senate hearing and commentary from Podkovyroff Lewis and I, we tell the story of the week-long saga of Will Mascaro versus the AUSG executive board.
Embed not working? You can listen to the episode on SoundCloud.
Tune in, listen closely, and speak up. Do you have a story you want us to investigate? Email us at [email protected].
About the Writer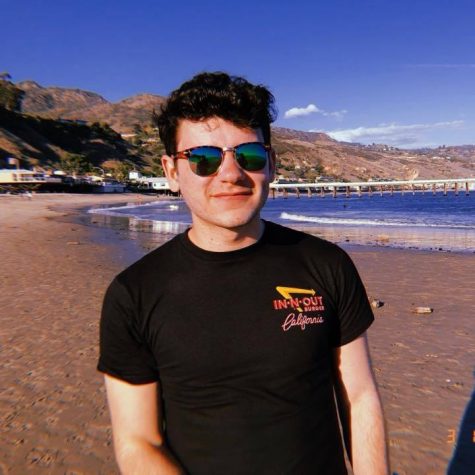 Zach Vallese, Fall 2019 Podcast Director
I'm a Junior majoring in Journalism and my area of interest is Podcasting. I was drawn to journalism because I want to tell stories that change the world....