The Story Behind AU's 'Exploited Wonks'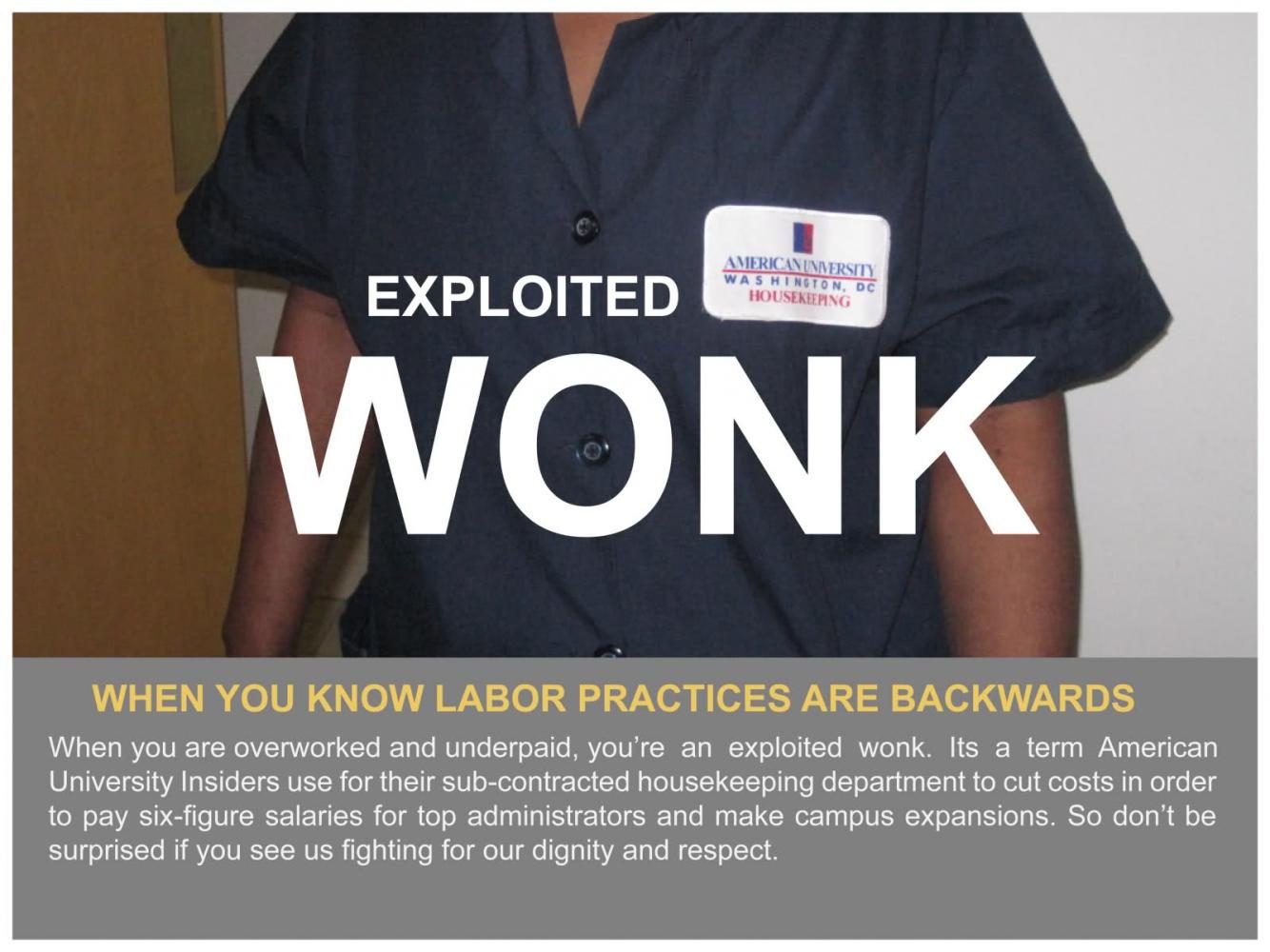 Have you noticed the "Exploited Wonk" posters in buildings around campus? They depict the uniform of an Aramark custodial worker, sarcastically describing the "exploited wonk" as a member of the AU community whose underpaid labor helps to "cut costs" to pay "six-figure salaries" for University administrators. AWOL caught an exclusive interview with a source claiming responsibility for the posters.
According to our source, who wished to remain anonymous, the campaign is "aiming to call out the University on the massive hypocrisy that goes on every day where the administration talks about service every day…and flipping it on its head. You may want us as students to be global wonks, but the administration is being exploitative."
According to those involved, the posters are an attempt to raise awareness for the lack of benefits and proper treatment for workers. The University currently subcontracts custodial staff from Aramark, and the individuals responsible for the signs maintain that the University's policy is a way for the school to cut costs and avoid being held accountable for labor issues—lack of benefits, health care, and proper wages.
Most importantly, according to AWOL's source, "there is a general lack of respect among the administration for the workers." The students involved in initiating this campaign have been in contact with Aramark workers (who also wish to remain anonymous) and are trying to work toward approaching the administration, in an effort to help out some of the overlooked members of the AU community.