The Strange Saga of Southeastern University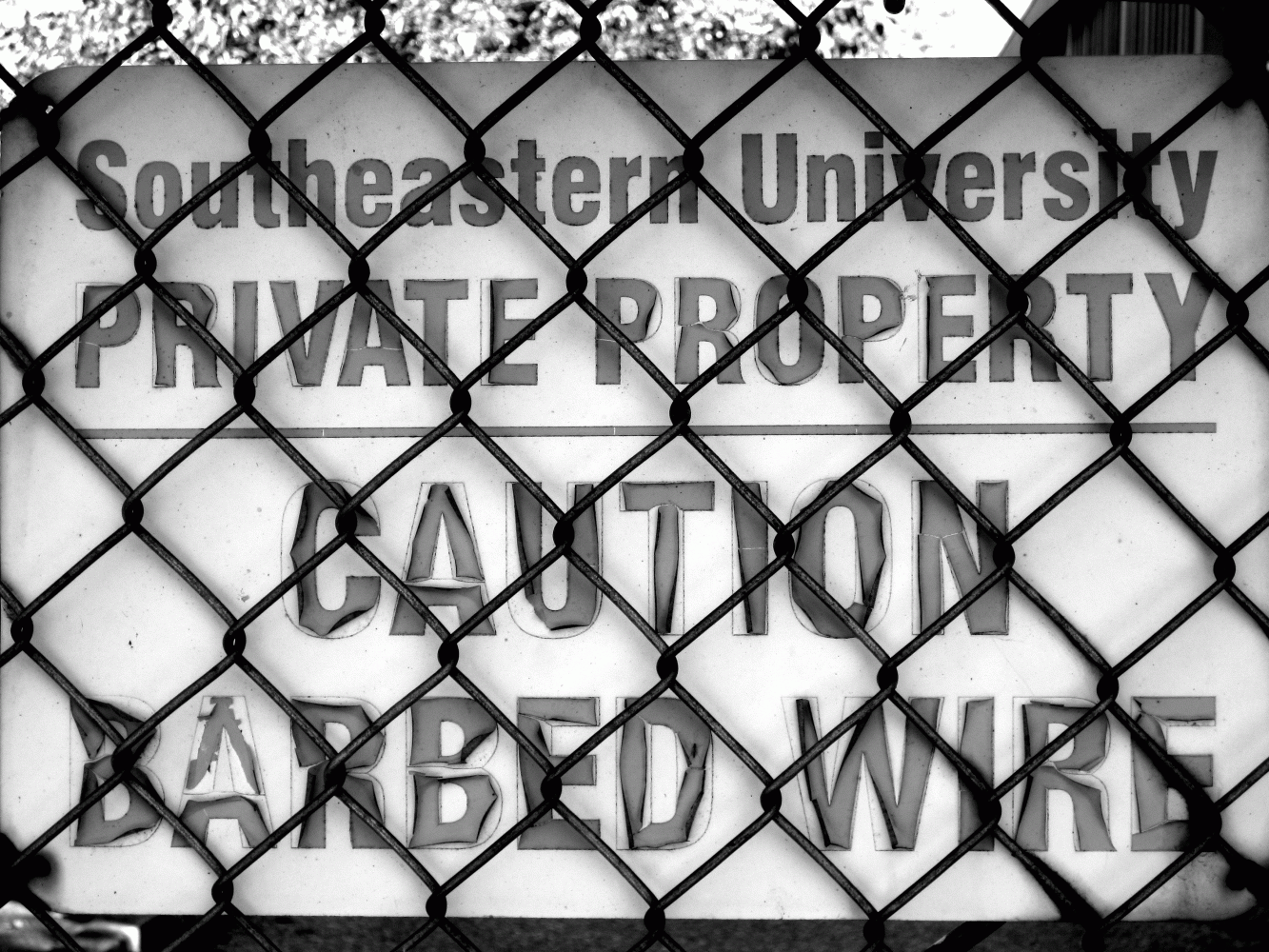 Eleanor Greene
December 6, 2012
Quick: name five schools in the District. Could you do it? There are some schools we naturally think of when we think about our fellow collegians in DC: our neighbors at UDC and Georgetown, our competitors at GW. Add to that those schools that are on the Metro lines: Catholic, Howard, Gallaudet, GMU, UMD. There is one school you surely don't remember. Southeastern University, which was located at the Waterfront-SEU Metro stop. But looking at a Metro map, you'd never know it. Southeastern has nearly fallen off the map.
In the spring, Waterfront-SEU was the name of the stop on the green line before Navy Yard. The new Metro map, phased in during May and June 2012, dropped the "SEU" at Waterfront. In its article about Metro's changes, the Washington Post neglected Southeastern DC once again, not mentioning the switch. Of course, by then it was old news. After all, Southeastern closed in 2009.
Founded in 1879 as YMCA College, the school was renamed "Southeastern University" in 1930. It completed a quadrangle of geographically named colleges, joining fellow YMCA school Northeastern in Boston; Northwestern in Evanston, Illinois; and Southwestern in Georgetown, Texas. These three schools collectively now have an enrollment of over 25,000 students.
The enrollment at Southeastern had hovered between one and two thousand students for years, but it was the September 11th attacks of 2001 that are credited with slashing enrollment to the point of no return. Southeastern had depended on international students who were no longer flocking to the states, and some were facing stricter immigration laws. In the mid-eighties, a third of the student body was Nigerian, and another third were international students from Iran, Taiwan and some African and Caribbean countries.
Southeastern attracted such a large foreign student body by being relatively cheap and having relaxed policies that allowed ample time for foreigners' families to send them money, sometimes up to 10 months. In an article published in the Post in May 1983, Southeastern's Dean of Students, Vijay Chauhan, said the university was used to the financial uncertainty that came with having many foreign students. But in post-9/11 America, the future of the school remained unclear. The tuition dollars needed to run the university were dwindling as international enrollment decreased. The school, which had before been funded largely by students from countries made rich by the oil industry, now saw a shift in demographic to local, low-income students.
Kathryn Ray is a librarian at Bender Library. She's lived in the District her whole life and studied the city while going to college at George Washington University.
She says though the security fears and legislation that came after 9/11 led to a decrease in foreign students in general, she can't imagine it had as big of an impact at American as it did at Southeastern. She explained that the difference is that AU has established connections with other colleges and universities globally, while Southeastern was "randomly waiting for international students." This would explain the financial uncertainty Chauhan described even in the 1980s.
In spring 2009, it was announced that Southeastern, which had been floundering in the eight years since the attacks, would not be offering fall classes. At this point, they had only 30 full-time professors, and hired roughly 150 adjuncts each semester. In late June, 300 of the 645 students graduated. At least 200 had applied for transfer, mostly to other colleges in the area, including UDC and Trinity, according to the Post.  An accreditation report said that only 14 percent of Southeastern's first-time degree seeking students graduated in six years. For perspective, 74 percent of first-time degree seeking students at American graduate in four years.
***
Between 1900 and 2000, 20 institutions of higher education closed in the District.  It seems like the institutions we attend are and should be strong and ever-present, but the concept of "too big to fail" is simply not the case. Southeastern is the first of what could be many schools to close here in the twenty-first century. Across the country, at least 58 colleges and universities have closed since the year 2000.  It turns out closing schools isn't so uncommon, especially in economic downturn.
Three years after its close, there isn't a trace of Southeastern left in DC. But it's not just the Metro stop that's changed. Its former website, www.SEU.edu, is now the homepage to another Southeastern University, located in Lakeland, Fla. Its transcript records and some professors have been adopted by The Graduate School,  which trains federal employees. Southeastern's main building remains empty, with entrances fenced off, and windows dark on a suburban street between the National Air and Space Museum and the Arena Stage.
It's hard to imagine a place where people learned and made friends, where others earned their livings teaching and where foreigners felt at home in the United States, could disappear so suddenly, losing both hope and accreditation in less than a decade. The moral of Southeastern's story is that nothing, anywhere, is sacred. Nothing is too big or too small to fail. And schools, like the lives of the students who attend them, are transient.
Photo by Eleanor Greene.