AU seniors look back at their undergrad experience
The AU Class of 2023 review their time and lessons learned
The American University class of 2023 will begin a new chapter of their lives this year after COVID-19 significantly impacted their undergraduate experience. 
The graduating class of 2023 were first-year students when the World Health Organization declared COVID-19 a pandemic in March 2020. AU moved classes online on March 10, 2020, according to a statement by President Burwell. The class of 2023 did not return full-time to in-person instruction until their junior year, as AU continued remote instruction during the 2020 to 2021 school year, according to an American University press release. 
AU School of International Service Professor Dr. Jason Rancatore said it is time to create a new path forward out of the trauma of the pandemic.
"How do we manage and cope?" Rancatore said. "How do we create a new fabric of community when we're coming out of such a disruptive mass world event?" 
While the pandemic impacted their college experience, three of AU's graduating seniors said they feel ready for life after college. Senior Andrew Fung said that AU played a major role in his ability to enter the workforce. 
"The strength of preparing me for jobs and internships as well as the resources that they provided to find those roles have been invaluable," Fung said.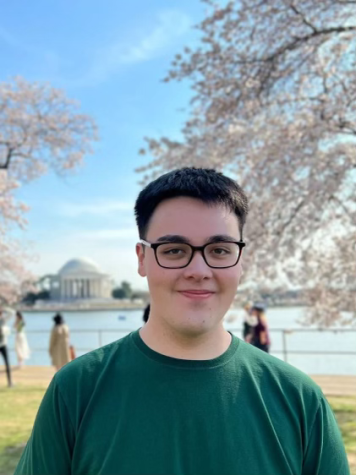 Fung said he participated in the combined Bachelor's and Master's program. He is graduating in December with a bachelor's in political science and economics and a master's in public policy. 
Senior Ally Fox said she believes she will walk away from AU with a unique set of skills. 
"I've learned how to truly organize my thoughts and ideas so that way I can best put my best foot forward into everything I'm involved in," Fox said. 
During Fox's time at AU, she tried to get involved on campus despite classes still being held online. Without in-person instruction, students resorted to meeting people in ways other than in classrooms and the residential halls. 
Fox said she interacted with people by joining the running club where she became president last year.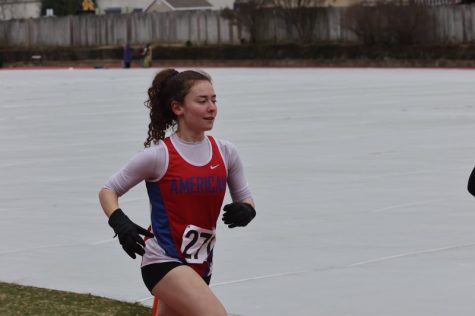 Senior Emily Kessler said she is graduating with a degree in international studies. Kessler said she believes AU has granted her the skills necessary for the workforce. She said she has applied for jobs in D.C., Virginia, Maryland and Colorado, and one day wishes to pursue a graduate degree. 
"I will work wherever I am needed because D.C. is great, but also if I get to travel I get to learn more about other parts of the world," Kessler said. 
Fung, Fox and Kessler all said they believe there are areas AU must improve upon while reflecting on their college experiences.
"There's a major struggle with accountability, whether it be anything Title IX related, we've seen that with the dorms," Fox said. "There's actions that can be taken. The problem is they're only addressing it, but they're not doing anything and I think they need to take the next step." 
Kessler said she thinks we can improve on our school spirit and athletics.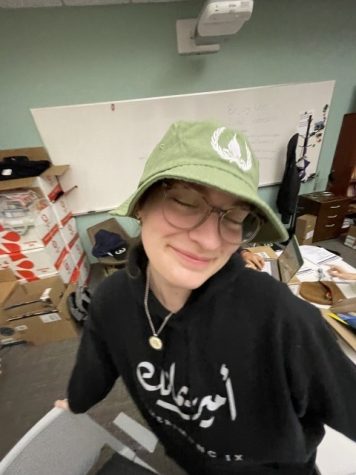 Fung said he thinks AU could have prepared him for the quantitative and hard-skilled side things that are useful in the workplace. 
"While AU's academics teach writing and analysis skills very well, there could have been more on the quantitative side of things to balance them out," Fung said. 
"When the administration talks about investing in people, I hope that they start putting the same amount of effort into that as they have with thinking about ideas with student life and building new buildings and getting great commencement speakers, these are all important things," Rancatore said. 
With graduation approaching, six months after graduation, about 90% of AU graduates are employed, enrolled in further education or both, according to data from American University Admissions based on the 2019 through 2021 classes. Additionally, the data indicates that 89% of students intern at some point in college and 70% participate in study abroad programs.  
American University Provost and Chief Academic Officer Peter Starr said the university does everything possible to foster student experiential learning.
Starr said this experiential learning occurs not only through internships, like on Capitol Hill, but also through students working with the National Institutes of Health and in the arts communities throughout the District. 
"It's the entire gamut of disciplines," Starr said. "We are working very diligently to make those accessible to our students and future students."
"What I hope AU is aiming toward is building this best of both worlds situation where you have a highly rigorous campus-oriented living community, and at the same time you're also placed in this big city and you can kind of explore it and do networking and work on your career," Rancatore said.
Star explained that the staff works as a team to meet students' educational needs. 
"We work with our colleagues on the faculty to make sure that our curriculum is in all of its aspects as fresh as it can be and as responsive to the needs of today's students, of today's employers and not just simply what faculty want to teach," Starr said.
As of the 2022 to 2023 academic year, in addition to their individual major and minor graduation requirements, all AU students must complete five Habits of Mind classes in creative-aesthetics inquiry, ethical reasoning, natural sciences, cultural inquiry and socio-historical inquiry, according to American University Undergraduate Rules and Regulations. Each Habit of Mind is designed to focus on a specific form of thinking.
"The Habits of Mind help you broaden your knowledge base and prepare you to draw connections between your Core experience, classes in your majors, minors and lives after AU," according to the AU curriculum website. 
Students must also take American University Experience, AUx, I and II, a Complex Problems seminar, Written Communication and Information Literacy I and II, two quantitative literacy courses and a Diversity and Equity class, according to American University Academic Rules and Regulations. 
"Academically I would say AU is very successful for students," Kessler said. 
Fung said AU has significantly improved his ability to work under pressure as well as consider complex and multifaceted issues.
"Having the skills and framework to approach these issues is something which has served me well and has been built up through my time at AU," Fung said. "My ability to work under pressure and to consider complex, multifaceted issues thoughtfully has improved significantly."
Starr said it was a privilege to work with the class of 2023 during their time at AU. 
"We hope very much that they stay in touch as loyal alumni and begin to sort of reach back and help the next generation," Starr said.