The Hum: Music in Isolation
After making music through more than a year in a pandemic, we talked to AU student musicians about how COVID-19 has affected their work.
The Hum is a storytelling podcast dedicated to bringing untold stories to your ears.
In the fifth episode of this podcast, we hear from student musicians on the role that music plays in their lives. We bring you five stories from AU students on what music means to them and how that's been changed by the pandemic.
Grace Becker is a sophomore business and entertainment major here at AU. She gave us a glimpse into her life as a singer/songwriter and spoke about where her love for music came from, the day she released her first song, and the tough decision she had to make going into college.
You can listen to Grace's music here: https://open.spotify.com/artist/4kqEtC1jA0ibNzh2kJVK7F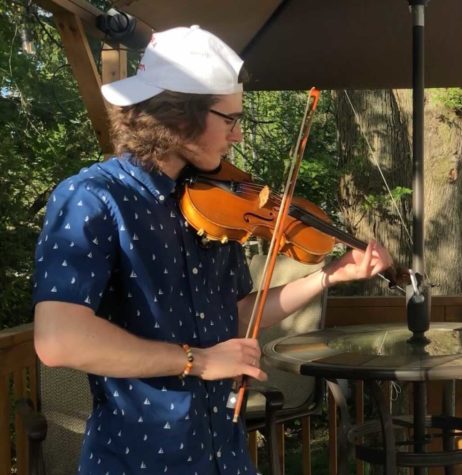 Potter Clark is a junior at AU studying music. He told us about how he realized the importance of music in his life and how the pandemic has affected his music making process, in both good and bad ways.
You can listen to Potter's music here: https://open.spotify.com/artist/7Cj21rINZqfuvjIqgYmuFS?si=tZKmwsD-SpqreJCZhtZj5w
Sophia Solano is a junior at AU studying journalism. She talked about how music shaped her community and friendships throughout her life from middle school through college. She also spoke about her changing relationship with music over time, and how the pandemic showed her both what she loved about music, and what she was ready to leave behind.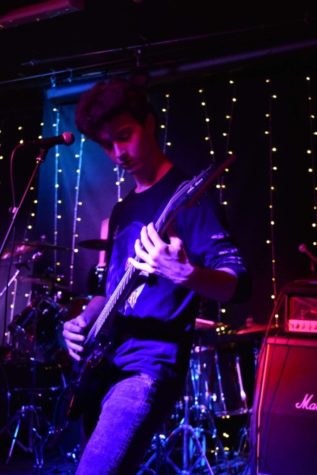 John Pierro is a sophomore at AU. He spoke about his heavy metal band Reapercussion, his love for music and how he makes it.
Check out John's music on Spotify.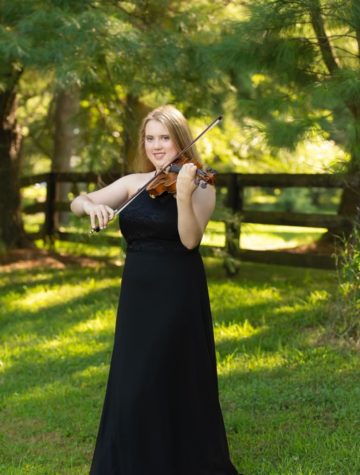 Caroline Cascio is a sophomore at AU studying music and public relations. She shared how her passion for music has impacted every aspect of her life and described how much commitment she has put towards her talent.
You can listen to Caroline's music here: https://drive.google.com/file/d/1gxtzlxp2IcX9Ww8-ZSoJs6KUuSZWimj8/view?usp=sharing https://www.youtube.com/channel/UCuOFfEySYG5xCixSmcDBNeg
Stay tuned for more unique stories, brought to you by The Hum. And if you think you have a story we should tell, email us at [email protected].
Podcast Director: Grace Vitaglione
Audio Editor: Braeden Waddell
Podcasting team:
Bonnie Bishop
Jessica Bates
Helena Milburn