Fake It 'Til You Make It
Counterfeit IDs, real consequences
Art by Xian Eley 
The names of Sarah and Jamie have been changed to ensure confidentiality in this article.
It's a typical Friday night at American University, and all of South Campus is getting ready for another night of regrets. A freshman from Baltimore, who will be referred to as Sarah, is given the most important task of the night: buying alcohol from Tenley Market Liquor, a store conveniently located diagonally across from the Washington College of Law bus stop. Sarah has used her fake ID before and never had any trouble. Unfortunately for her, Lucy Park is working the register tonight, a five year veteran of the liquor store and an expert at identifying fake IDs.
That night, Sarah's fake ID was confiscated, and she returned to campus empty handed. She wasn't too distraught though, as fake IDs are easier to buy now than ever before.
"It's really easy to get them, anyone can do it," Sarah said. "My senior year of high school my friend asked me if I wanted a fake ID for college. Of course I needed one ‒ AU is a bar school ‒ so I joined an order with six other people."
Her friend made the order online using a website called ID God. ID God only accepts payment in the form of a wire transfer from Western Union or Bitcoin.
Sarah and her friends were unable to buy bitcoins, so they had to wire $240 to an undisclosed location in China. The address is provided to the buyer after you place the initial order.
ID God offers a wide array of different IDs from 42 states, describing them as "Top tier, best product ever" and "Sexy, Real Deal." To combat fake IDs, states often change the design of their IDs, but ID God offers IDs from seven states with both the old and new designs.
The price of an order can vary. Each order provides one person with two IDs, but a group order can bring the price of an order down. A one-person order with two IDs from Massachusetts can cost as much as $200, where eight Florida IDs for four people can cost as low as $40 per person. The pricing depends on how hard the ID is to counterfeit and how many people are in an order.
"We bought Florida IDs because they were the cheapest," Sarah said. "I will probably use my spare one next time I need alcohol."
"
I know a fake ID when I see one, I know by the look in their eyes.
ID God promises top of the line products that will pass through counterfeit scanners. Reddit has pages dedicated to reviewing IDs from ID God with users rating IDs and evaluating which ones are closest to the real thing. The authenticity of the IDs has posed a problem for establishments such as Tenley Market Liquor.
"They're printing real IDs" said Park, who confiscated Sarah's ID. "We use the scanner, but they all pass. That's why we use the book," Park said as she pulled out a book called the ID Checking Guide.
"I don't use it often though," Park said, "I know a fake ID when I see one, I know by the look in their eyes."
Although Tenley Market Liquor collects hundreds of fake IDs a year, they never call the police.
"We keep them to show ABRA (Alcoholic Beverage Regulation Administration) that we are doing our job," Park said.
Another local liquor store by Beefsteak, Tenley Liquor, said they never call the police because they aren't interested.
"Most of the time [the person trying to use the ID] leaves and takes their ID with them," said Jacob Smith, a store clerk at Tenley Liquors. "Police don't care for that. They have better things to do."
Although Tenley Market Liquor and Tenley Liquor employees claim to know a fake when they see one, other establishments are ignorant to the problem.
Another freshman at AU who will be referred to as Jamie, has a fake ID from Rhode Island, a state she has never been to, and has never had it questioned.
"I haven't used it in D.C. yet, but I use it all the time in Maryland," Jamie said. "The bars around The University of Maryland and other restaurants over there don't care."
Police in the area have taken notice of the fake ID epidemic. According to a WJLA news report in November 2016, local police noticed a large volume of bar fights occurring in the Clarendon area of Arlington, VA. The police discovered that the issues were being caused by minors with fake IDs acting rowdy in bars.
The result was a campaign to crack down on fake IDs. In the following months, the police helped train local bartenders in protocol for identifying fake IDs. The result was the confiscation of over 450 high quality fake IDs.
Getting caught with a fake ID can be a serious offense. In the District, misrepresentation of age is a misdemeanor punishable by a maximum of a $300 fine and a 90 day suspension of your driving privileges if convicted, according to Nolo's Driving Laws database. However most cases are never prosecuted. The Tenleytown Police Department and American University public safety declined to comment.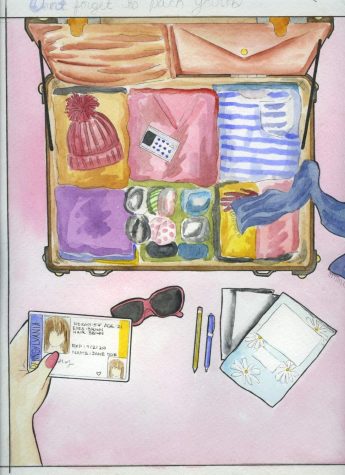 The U.S. drinking age of 21 is high compared to other Western countries. The United Kingdom, France, Canada and Mexico all have a legal drinking age of 18.
For Eva Gonzales, a freshman from Puerto Rico, the high drinking age appears to be strange and counterproductive.
"I think, health-wise, it makes more sense because your brain technically isn't fully developed until age 25, but I think it's an unrealistic age," Gonzales said. "In Puerto Rico, most kids have their first drink with their parents and are taught how to drink responsibly. In the States people don't know how to drink because it's so forbidden. Kids here want to drink as much as possible, as fast as they can."
AU Public Safety does not report the number of transports from campus to Sibly or any other hospital in their Annual Security Report. Anecdotally, Gonzalez feels that the number of kids that are transported from AU to Sibley Hospital is ridiculous.
"In Puerto Rico I've been to high school and college parties; an ambulance was called once because someone forgot their epipen," Gonzalez said.
A report from the CDC last year showed that the U.S. does have a higher rate of binge drinking than other western countries. According to the CDC, 12 to 20 year olds consume 11 percent of all alcohol in the United States yearly. 15 percent of this demographic reported binge drinking in the last 30 days
However, Americans are still overall against lowering the drinking age. According to a Gallup poll, 74 percent of Americans would oppose it while 25 percent are in favor. Drinking at a young age does have serious consequences according to the Center for Disease Control and Prevention (CDC).
Studies by the CDC have shown that drinking in excess under the age of 21 can cause developmental problems physically as well as sexually. Other problems include issues at school such as higher amounts of absences and poor grades, and higher risk of suicide and depression.
Although the problems associated with underage drinking are serious, a high legal drinking age leads to hospital transports and binge drinking to be a continuing problem at AU and college campuses across the country.
"If the U.S. lowered the drinking age and stopped pretending that 18 year olds weren't drinking, then we wouldn't have issues with people going to the hospital and fake IDs" Gonzales said.
Michael Karlis is a first-year student studying communication, legal institution, economics and government (CLEG) and journalism. 
About the Writer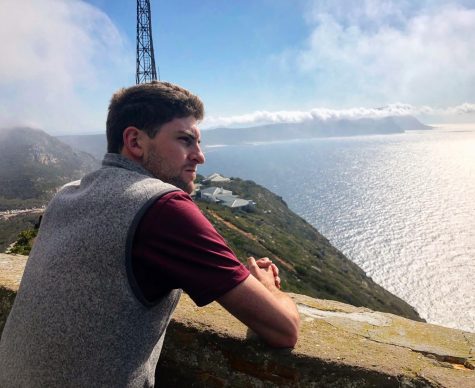 Michael Karlis, Web Director
As a sophomore majoring in CLEG and Journalism, I was drawn to journalism because of the fact that you can make a difference with the stroke of a pen....