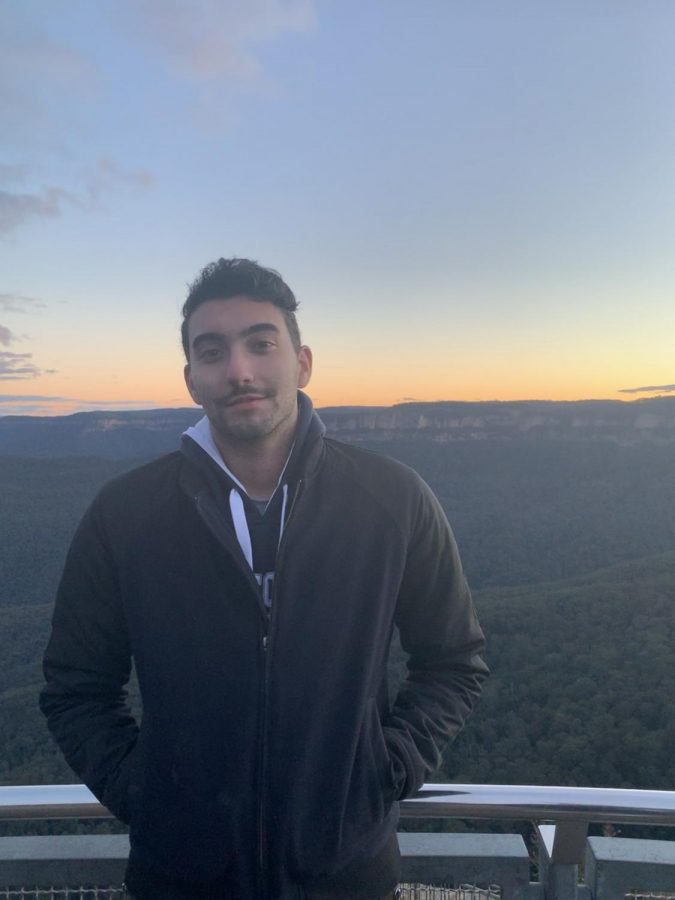 I'm a senior in SIS, and I've been with AWOL for all four years at uni. I'm Baltimore born and Connecticut raised. I started at American University in 2016. I discovered my love of journalism as a first-year when I saw an old shuttle ad for AWOL and decided to get involved. What I love about this organization is that it has a very unique position on campus in relation to other student media publications -- beyond reporting the news (which is important no matter where you are), AWOL endeavors to take a deeper dive into issues of vital importance to American University students as members of the campus community and as residents of the District. Our reporting attempts to, and succeeds at, eliciting positive social change. I think that this approach makes AWOL an important standard-bearer in student journalism at AU.
About me: I love politics, black licorice, space travel, Kirin Ichiban, cars, lo-fi music, coffee, and toast with butter and Vegemite.
Fun Fact: I spent the better part of 2019 in New Zealand, studying abroad and exiled from my beloved AWOL.
Benjamin S. Weiss, Editorial Editor In Chief
Feb 04, 2019

Student Government targeted by email scams

(Story)

Nov 19, 2018

Behind the Curtain: AU's Board of Trustees, Part II

(Media)

Nov 14, 2018

Behind the Curtain: AU's Board of Trustees, Part I

(Media)

Nov 09, 2018

University Administration, Student Government Slow to React to Allegations of Hazing Against Former AUSG President

(Story/Media)

Oct 24, 2018

COMMENTARY: AWOL on Recent Attempts to Silence Student Media

(Story)

Jul 19, 2018

After Wednesday's "Armed Intruder" Scare, It's Time to Talk Seriously About AU Emergency Preparedness

(Story)

Dec 06, 2017

Why Us? The alt-right's assault on American University

(Story)

Oct 27, 2017

A "Forgotten War:" America's Military Campaign in Africa

(Story)

Sep 08, 2017

State of the Union – AWOL Mini-Documentary (Spring 2017)

(Media)