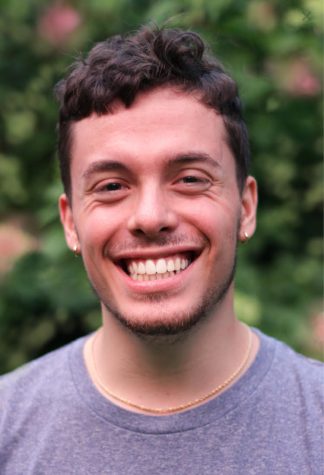 Hi! I'm Ben Black, the Creative Director for AWOL. I'm a sophomore from Worcester, MA studying graphic design with a minor in Spanish.
As Creative Director, my primary role involves establishing and maintaining the visual identity of AWOL so that our brand is recognizable no matter the content we produce—from magazine layout to podcast covers to social media posts. The majority of my time spent during the year is focused on brainstorming, drafting, and finalizing the layout, typography, and overall design for the 40-50 page print magazine we produce each semester.
While I've already produced two issues of our magazine (Fall 2018 and Spring 2019), I am overjoyed to continue working with the ever-growing design team to produce more visual content for AWOL. 
Extracurricularly, I work as the in-house graphic designer for AU's School of Communication, creating print and social media content to attract future students to SOC. I also do freelance design work and can be contacted at www.benblack.design.
Ben Black, Creative Director
Oct 30, 2019

Climate Change Protest

(Story)

Apr 29, 2019

Lonely Streets: Transgender and Homeless in the District

(Media)