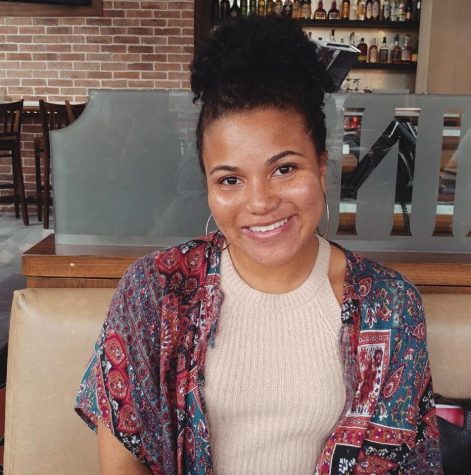 I'm a senior majoring in International Service. My areas of interest are gender rights, refugee rights, mental health, race relations, immigration, and homelessness.
Throughout high school, I always loved writing so I knew I wanted to continue that in college. However, I never expected to embark in journalism because I had no prior experience in the field. After meeting the AWOL EICs during my freshman year, I was convinced that this journalism was something that I was willing to try. After having the opportunity to interview a Freegan, I was so intrigued by the process of hearing the stories of other people and then using their quotes to create an article. The process still makes me so happy—the research, the interviews, and then the personal stylistic part of writing an article. I think that I am still drawn to journalism because it provides me with opportunities to hear the stories of others and then highlight their stories to draw attention to a bigger societal issue. I love it :)
I have two doggies at home — Penny and Snoop. I love any kind of coffee but I have come to the conclusions that the Hazelnut iced coffee from Dunkin' Donuts is my absolute favorite. I love going to concerts and exploring the music scene in D.C. My favorite artist is Alt-J, and I especially love listening to their albums on vinyl.
Fun fact? I was a ballerina for 15 years and then started playing rugby at AU
Reina DuFore, Staff Editor
Mar 30, 2017

Not Your Average Girls

(Story)

Jan 30, 2017

Closed Doors, Closed Borders: The Muslim Ban on Campus

(Story)

Apr 28, 2016

Freegans Fight Food Waste: Dinner's in the Dumpster

(Story)