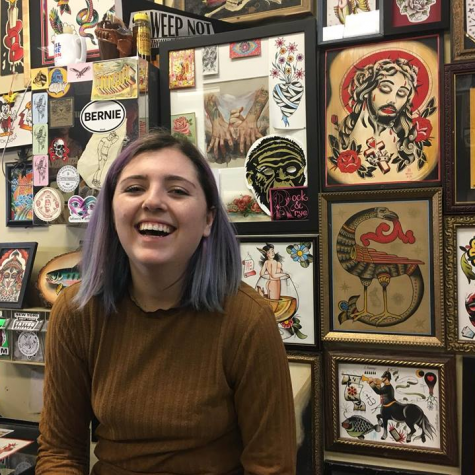 I am a rising junior studying Political Science and Communication Studies. My areas of interest are absolutely anything related to food (specifically ramen and tacos), coffee, feminism, politics, and podcasts.
I am a loud and proud Texan who loves to get into political debates and eat absurd quantities of tacos. I listen to way too many podcasts and am very proud to have been on AWOL's very first podcast team to create Ripped from the Wall.
I have always been drawn to gutsy journalism that takes risks, especially when it comes to politics. I want to use journalism to tell true stories that refuse to stay quiet and push readers to take action. I will be studying abroad in Brussels in the fall, but look forward to podcasting away in the spring!
Fun fact: I have been drinking coffee on a daily basis since I was 4, and it sure did not stunt my growth.
Maddi Cole, Co-Podcast Director
Nov 20, 2017

Ripped From the Wall: Episode 2, The Firing of Will Mascaro

(Story)