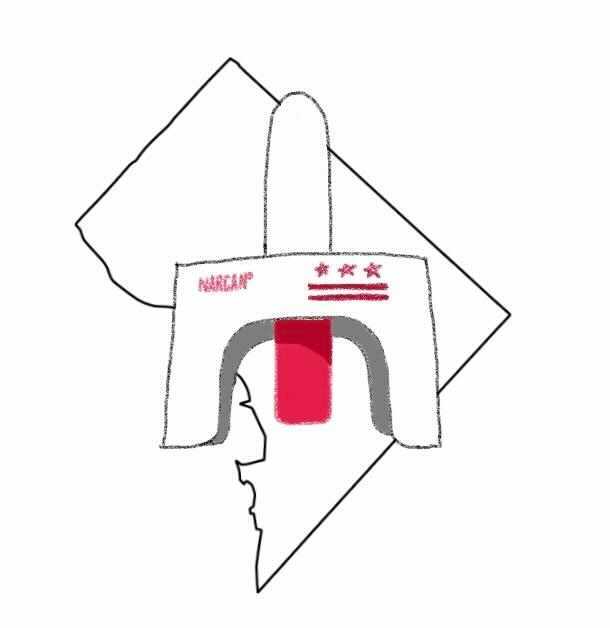 Sierra Cougot
Content Warning: substance abuse, drug overdose, fatal overdoses, images of needles
On October 28, American University's Health Promotion and Advocacy Center hosted an open Narcan training on campus for students, led by Abigail Morris, an AU senior and Mobile Housing Specialist at Honoring Individual Power & Strength.
The hour-long demonstration taught students how to prepare for an emergency situation and understand what opioids are, how individual risk factors manifest and which preventative measures are available to them.
The event was held in partnership with the Wards 3 & 4 Prevention Center and HIPS DC. HIPS is a Washington, D.C.-based organization that aims to destigmatize substance abuse and increase the health and rights of the communities affected by centering initiatives on those communities' perspectives.
Narcan, also referred to as Naloxone, is a prescription medicine used for the treatment of a known or suspected opioid overdose. It has become an increasingly trusted resource as there are no side effects other than immediate opioid withdrawal.
In the United States, anyone can purchase, carry and administer Naloxone. Students who are certified by the end are also able to legally distribute Narcan to their peers.
The event began with an introduction from Nadine Parker, director of Washington's Wards 3 & 4 Prevention Center.
"Believe it or not, because the District is small, we are  number three on the list for fatal overdoses," Parker said at the event. "People don't understand what opioids are, and don't know whether or not they have the ability to become addicted. Opioid use is the hardest drug abuse to kick."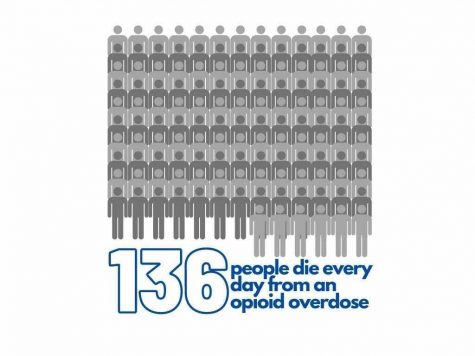 Since 1999, the CDC has reported more than 500,000 deaths as the result of opioid overdose. As of 2019, the CDC reported fatal overdoses– involving both prescription and illicit drugs– had increased sixfold in the U.S. over those past 20 years.
According to Parker, Black men over the age of 50 are the demographic statistically most likely to suffer a fatal opioid overdose. Ward 3, where AU is located, has the lowest recorded number in the district. Though college-age students fall into the lowest-risk age demographic for a fatal overdose, this doesn't mean the issue is nonexistent at AU
In March 2021, AU sophomore Eli Weinstock died due to a then undetermined cause. At 20 years old, Eli was a communications major and an active member of the community. In his spare time, he volunteered as an English tutor for students in the district.
Three months later, coroners determined that he had both Kratom– a legal herbal supplement–in his system, alongside fentanyl, a synthetic opioid, which he had ingested unintentionally.
Fentanyl is intended to treat severe pain; it's similar to morphine but 50 to 100 times more potent, according to the CDC.
"Most recent cases of fentanyl-related harm, overdose, and death in the U.S. are linked to illegally made fentanyl," their most recent 2019 report stated. "It is often mixed with [other illicit substances] as a combination product—with or without the user's knowledge."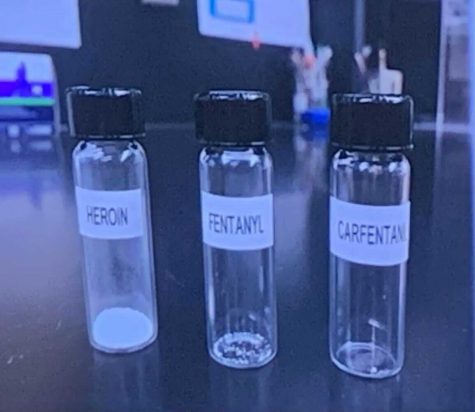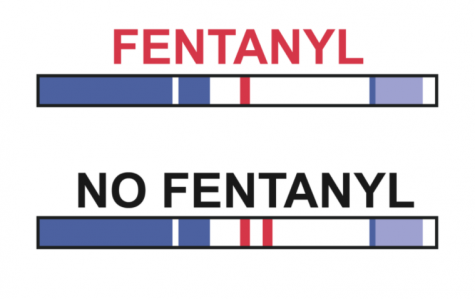 In September 2021, Eli's mother Beth Weinstock founded BirdieLight, an organization focused on raising awareness of increasing fentanyl overdose rates and what both students and parents can do to prevent them. BirdieLight's mission, according to their website, is to "place a fentanyl test strip in the hands of every high-school and college student in America," starting with accessibility for AU students.
After her most recent trip to campus, Weinstock published a statement to BirdieLight's instagram, thanking students for their enthusiasm and offering advice: "Want to help? Start by talking." She said it's crucial for students to raise awareness about fentanyl and resources.
The CDC agrees that talking about overdoses is a key way to curb the opioid epidemic: If more people are made aware of the dangers and taught the proper precautions, then unintentional overdoses will become less prevalent.
In a message on Instagram to AWOL, HPAC stated they would be open to advising a student-run branch of BirdieLight on campus if enough people show interest in raising awareness.
"Substance use does not end when people leave the college setting," said Aria Wanek, AU senior and HPAC's Alcohol and Other Drugs Intern. "Learning how to set healthy boundaries and understand limits with substance use is really key to develop at this point."
Morris demonstrated how to administer doses intramuscularly, or with a hypodermic needle in the bicep, at the training, though intranasal, in the nose, administration is just as common and effective.
"Because of the pandemic, I'm not going to stick this up my nose," she explained, passing around a packaged intranasal dose for students to examine. "Regardless of the pandemic, it tastes disgusting and I'm not going to do that to myself."

Naloxone is available over the counter without a prescription and is covered by Medicare as well as most other insurances. Morris discouraged this, however, as the transaction will be marked on medical records and may hinder the prescription of necessary pain medications later.
One alternative is Mayor Bowser's Live Long DC initiative, where individuals can text "LiveLongDC" to 888-811 for information on free Naloxone near them.
According to Wanek, HPAC is working to become an independent Narcan distributor by Spring 2022, which would centralize harm reduction efforts on campus.
"Harm reduction movements were not created by institutions, and are for and by communities the most impacted by substance use," Wanek said. "We need to be making sure the needs of people themselves are being prioritized over the legality and optics of institutions."
Wanek is also hoping HPAC will be able to partner with campus organizations such as the Residential Hall Association and plan events to make training more accessible, especially to student leadership.
Morris said this presentation is a form of harm reduction, which doesn't intend to minimize the harm that can be associated with illicit drug use but promotes any positive change in risky behaviors. She encouraged students to  get involved on campus while remembering their role in harm reduction as individuals.
"While places like HPAC might be able to support efforts to reduce harm, like hosting Narcan trainings," Morris said. "They still must follow the rules of AU, cooperate with AUPD, and function as a part of an institution that causes a great deal of harm."
For Morris, harm reduction involves students pooling resources to buy good drug testing kits and making them as accessible to their peers as possible, as well as sharing those resources with other Washington organizations.
"Most AU students are visitors in DC. As a student body we take a lot from DC and most of us don't give much back," Morris said. "I would love to see AU students organizing fundraisers for DC based groups like HIPS or DC mutual aid groups that are led by native Washingtonians who really know what this city needs."
Attached to this article is a brief overview of Narcan administration for harm reduction purposes. However, it is not a thorough substitute for the DC Department of Health Narcan (Naloxone) Training.
Students wanting to receive free Narcan can reach out to these participating community-based research organizations:
HIPS DC
For non-emergency delivery, call their hotline: 1 (800) 676 4477
Wards 3 & 4 Prevention Center
Family and Medical Counseling Service, Incorporated (FMCS)
Bread for the City
Morris recommends dancesafe.org for students interested in purchasing their own testing kits.