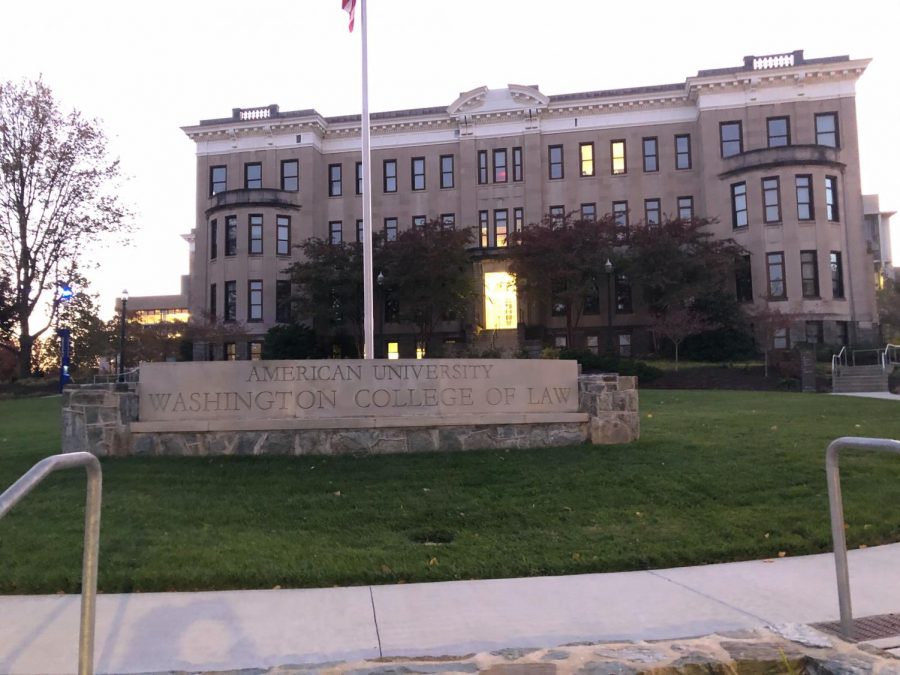 Zach Vallese
The president of American University law school's Student Bar Association resigned last night following resurfaced racist tweets from 2011 to 2015 that showed her repeatedly using the n-word and fetishizing black men and lesbian women.
Three hundred participants attended an emergency Senate meeting called by the Washington College of Law Student Bar Association, held via video conference yesterday evening regarding tweets from former president Teagan Sebba.
The Student Bar Association vice president, Elysia Glasscock, said in her opening statements that Sebba's tweets were "reprehensible, immoral and incredibly damaging," and that her organization "absolutely condemns the use of derogatory and racist language, no exceptions, no excuses and no statutes of limitation."
Glasscock and Sebba ran for Student Bar Association on the same ticket in 2019, and Glasscock will be assuming the role of president for the Student Bar Association for the remainder of the semester.
Sebba's twitter account is no longer active, but screenshots of her tweets and an Instagram post were shared with AWOL, which independently confirmed that the accounts belonged to her.
(Content warning: these images contain racist language)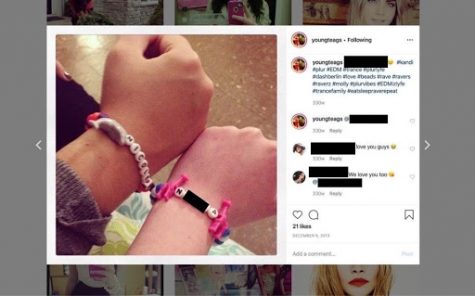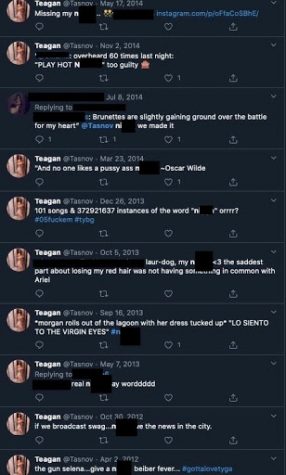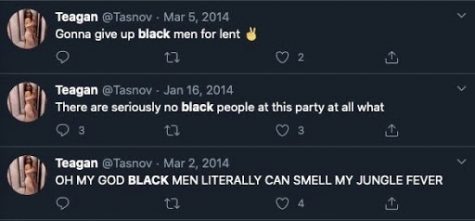 In total, AWOL obtained around 40 similar posts across Sebba's Twitter, Instagram, and Facebook accounts, dating from 2011 to 2015.
Sebba did not respond to repeated requests for comment, but said in statements released to the WCL community: "I am disgusted that I ever made these posts, thought it was okay to post, and am deeply ashamed. I will not, and I refuse, to justify or make up excuses as to this behavior. This is not who I am today or who I would ever hope to be in the future. I am heartbroken for the members of our community that I have offended, and for the student body I have let down."
The posts resurfaced after WCL alumnus Naz Pahlevani brought them to the attention of the student organization.
According to Pahlevani, she initially engaged Sebba privately about the posts on the night of April 7. When she did not receive a response she posted on Sebba's Facebook profile, attaching screenshots of some of the tweets.
The thread was then removed from Sebba's page, at which point Pahlevani reached out to Glasscock Tuesday night to express her concerns, she said.
According to messages obtained by AWOL, Glasscock asked Pahlevani not to go public with Sebba's posts but to instead go through official university channels for conduct violations. Glasscock also told Pahlevani that the Student Bar Association president would issue an official apology.
Tiffany Reid-Collazo, WCL class of 2017, posted publicly about the situation on Facebook and Twitter. In an interview, she expressed that she was dissatisfied with Sebba's apology.
"The apology focuses on the 'use" of the word, any apology that focuses on the use of the word is remiss, is lacking," she said.
In a follow-up to the interview, Reid-Collazo said Sebba's statement "completely fails to address her fetishizing of Black bodies and appropriation of Black identity. That people who share her perspective continue to exist in positions of power is historically unsurprising, but at WCL – in this microcosm of society – we can and should demand more from our students and administration alike."
Student Bar Association members also conveyed their frustration at the responses from the university and campus community.
Senator Nicole Robinson said she was hurt to see the support Sebba received from the student body after her posts resurfaced.
Screenshots provided to AWOL show members of the WCL community coming to Sebba's defense, but before Pahlevani went public with the former president's posts.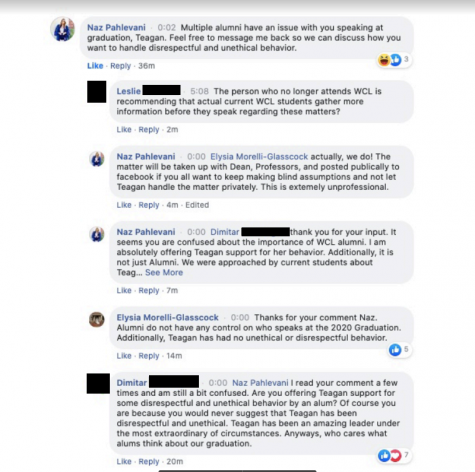 "Black people are often left to fend for themselves" when facing down racist acts, Robinson said.
Robinson was elected senator pro tempore during the emergency meeting, a position that allowed her to oversee the Senate in place of the President of the Senate, in order to spearhead a formal complaint against Sebba.
Senator Tristan Strong said the Student Bar Association should have been aware of Sebba's history, and should take further action beyond the former president's resignation.
"Accepting Sebba's resignation is not good enough," Strong said. "I wish [Washington College of Law] had responded more forcefully, more quickly."
According to Parliamentarian Zachary Perez, disciplinary measures can continue even though Sebba resigned from her position, as she remains a member of the Student Bar Association community.
Several WCL campus groups released their own statements reacting to the former president's conduct, including the American University Journal of Gender, Social Policy & the Law, for which Sebba served as a Digital Media & Alumni Outreach Editor.
The WCL Black Law Students Association asked the university to provide counseling services to Black students and require student leaders to complete racial bias training.
"The onus should not be on Black students alone to comfort and support ourselves during such incidents," the statement read.
AWOL reached out to the Lambda Law Society, WCL's LGBTQA+ student organization, but had not yet received comment at the time of publication.
On April 9, the WCL chapter of OUTLaw, an LGBTQA+ advocacy group, issued a letter of solidarity with the BLSA.
OUTLaw "condemn[s] those who have disregarded the concerns of Black students, particularly those who claim that because these social media posts were made in the past they should not matter," the letter read.
In a statement, WCL Dean Camille Nelson said Sebba's language is "abhorrent and contrary to our community values and the pursuit of inclusive excellence" at the university.
During the Student Bar Association meeting, Robinson expressed frustration at the time it took for the administration to respond to the issue.
Dean Nelson's statement was first posted on the WCL Instagram account at 8PM April 8.
The university did not immediately respond to comment when asked about WCL's response, but multiple university officials directed AWOL to Dean Nelson's statement when asked for comment.
The WCL Student Bar Association released an updated statement on their Facebook page April 9.
Senator Robinson released her own statement on Facebook April 9, in which she reiterated her shock about Sebba's conduct and disappointment in what she saw as an untimely university response.
"I hope to work with the administration to ensure that racism at the American University Washington College of Law is not tolerated," Senator Robinson said in the accompanying post.
During Wednesday's meeting, Senator Yara Calcano encouraged her peers to learn from the incident. She encouraged Student Bar Association members to engage in antiracist practices and self-reflect on their own behaviors.
"It's one thing to say you were young and uninformed at some point, and it's another thing to keep really harmful rhetoric up on your social media when you know better," she said.
This story has been updated to more accurately reflect the timeline of the WCL community's response and the date range on Sebba's social media posts. 
Comment has been added from the WCL chapter of OUTLaw and SBA Senator Nicole Robinson.
This story will be updated.